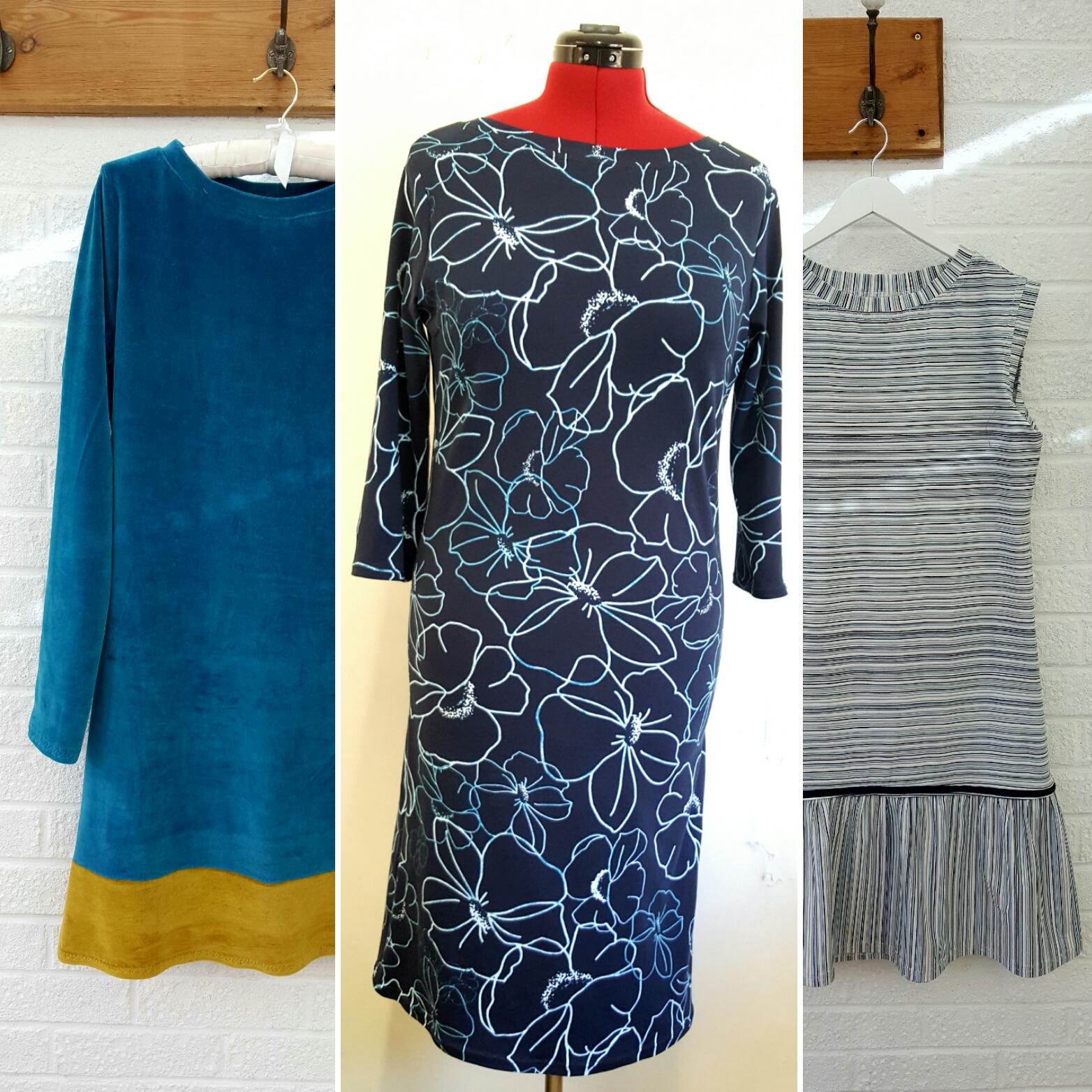 2019/06/11: Jersey Girls
Tuesday 11 June 2019
Tutor Linda Chevin-Hall
Duration 1 day - 10:00am - 4:00pm
Come and spend a day with Linda Chevin-Hall learning how to work with stretch fabrics making a simple but stylish dress. There are three variations to choose from which will involve learning how to stabilize the fabric using zig-zag stitch, twin needle and working with an overlocker. 
This isn't suitable for beginners but rather for those who feel comfortable with their sewing machines and want to challenge their skills further. 
---
Want to be notified when this product is back in stock?
Complete the form below and we'll send you an email when it is.
Requirements: 
• Simplicity Pattern 8375 which is a multi sized pattern
• Jersey fabric for your size
• Polyester thread to match your fabric
• ½ inch fusible tape (Seam-A-Seam is good)
• Sewing machine capable of doing a zig-zag stitch
• Manual and all feet (A walking foot would be very useful but not essential)
• Ball point needle size 70/10
• Twin needle 4mm
• Fabric scissors and paper scissors
• Marker pen, and paper for notes
• Tape measure and pins
• Rotary cutter and board optional
For most classes and workshops, you will need to bring your own supplies and equipment; a list of specific requirements is sent via email at the time of your booking. When materials are included or supplied by the tutor, this will be stated in the class description.
All workshops and classes must be paid for in full. We are sorry, but sometimes we have to cancel a class due to circumstances beyond our control. If this arises we aim to give you 10 days' notice and a full refund. If you need to cancel your class booking, we require a minimum of 10 days' notice in order for you to receive a refund (less £3 administration charge). No refund can be given if less than 10 days' notice is given.