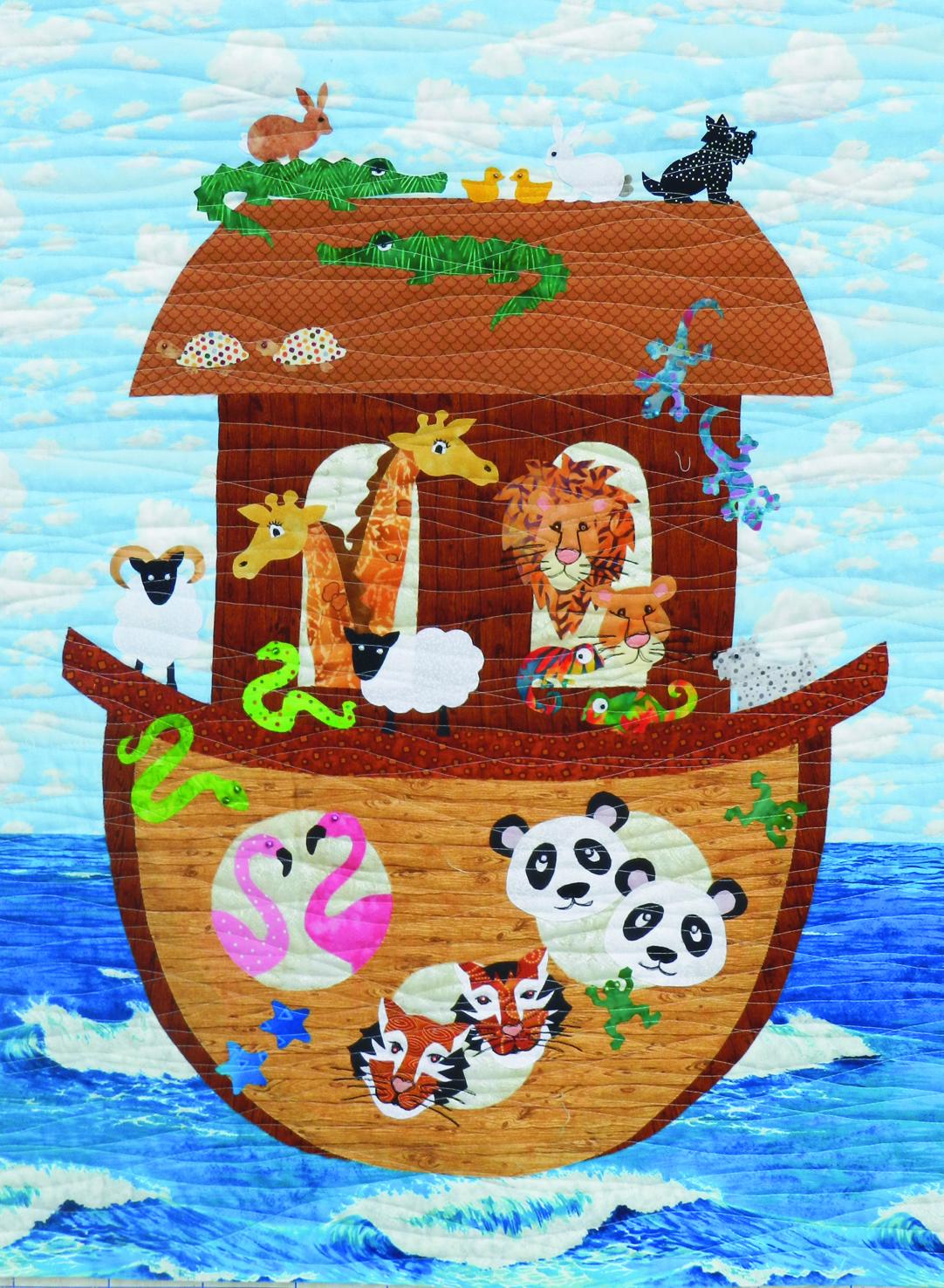 2019/06/13: Noah's Ark
Thursday 13th June 2019
Tutor Gail Lawther
Duration 1 day - 10:00am - 4:00pm
Everyone loves the story of Noah and his ark – all those different animals, large and small, gathered under one roof! With this irresistible design you can build your own ark, using Gail's simple fusing technique, and fill it with your own selection of animals from the templates provided on the day. Pandas and penguins, tortoises and tigers, dogs and deer, cats and chameleons, foxes and flamingos: they're all here – and plenty more besides! 
Spend the day creating the ark and packing it with animals small and large. As the design takes a while to assemble, it's unlikely (though not impossible!) that you'll get to the quilting part during the workshop, but if you want to bring your sewing machine and suitable thread just in case, then do. Either way, during the workshop we'll also explore various easy ways of machine-quilting across the whole design.
Finished size
width 21in (54cm); height 29in (74cm) max 
---
Want to be notified when this product is back in stock?
Complete the form below and we'll send you an email when it is.
For most classes and workshops, you will need to bring your own supplies and equipment; a list of specific requirements is sent via email at the time of your booking. When materials are included or supplied by the tutor, this will be stated in the class description.
All workshops and classes must be paid for in full. We are sorry, but sometimes we have to cancel a class due to circumstances beyond our control. If this arises we aim to give you 10 days' notice and a full refund. If you need to cancel your class booking, we require a minimum of 10 days' notice in order for you to receive a refund (less £3 administration charge). No refund can be given if less than 10 days' notice is given.