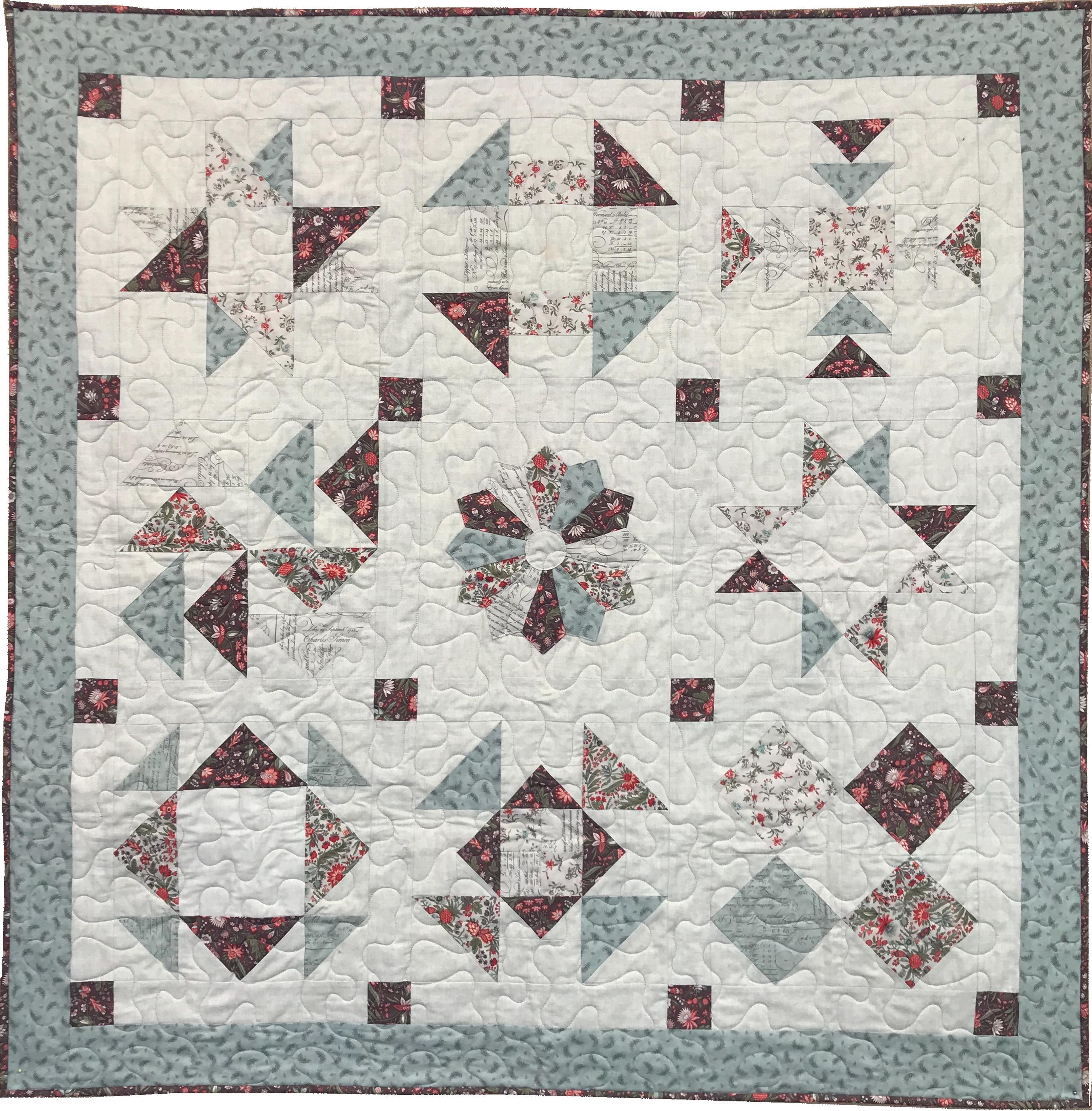 2019/09/11: Jacky's Patchwork for Beginners
Wednesday 11th September 2019 – 20th November2019 (Half term break 16th October 2019)
Tutor Jacky Lee
Duration 10 Weeks 2:00pm - 4:00pm
These fabulous classes are suited to both complete beginners and those wanting to improve their patchwork skill.
Come and spend a fun and captivating afternoon with Jacky, where she'll display the techniques needed to create nine sampler quilt blocks. She'll have several block designs for you to choose from, with each demonstrated with detailed handouts along the way.
---
Want to be notified when this product is back in stock?
Complete the form below and we'll send you an email when it is.
Requirements
Sewing machine, manual and all feet
Scissors and pins
Rotary cutter, mat and ruler
Pencil and notepad
Thread to match fabric
20cm Bondaweb (for applique option)
30cm piece of template plastic
Fabric Requirements 
2.5 metres for background fabric
6 assorted half metres of fabric for the blocks; 2 dark, 2 medium and 2 light work well (check these fabrics work against your chosen background fabric)
0.5 metres for binding
1 metre for the borders
3 metres (42in wide) for backing and a 54 x 54 in piece of wadding (these will be required to complete your quilt
Jacky & all the Bramble Babes will be happy to help choose fabric on the day if required. 
For most classes and workshops, you will need to bring your own supplies and equipment; a list of specific requirements is sent via email at the time of your booking. When materials are included or supplied by the tutor, this will be stated in the class description.
All workshops and classes must be paid for in full. We are sorry, but sometimes we have to cancel a class due to circumstances beyond our control. If this arises we aim to give you 10 days' notice and a full refund. If you need to cancel your class booking, we require a minimum of 10 days' notice in order for you to receive a refund (less £3 administration charge). No refund can be given if less than 10 days' notice is given.