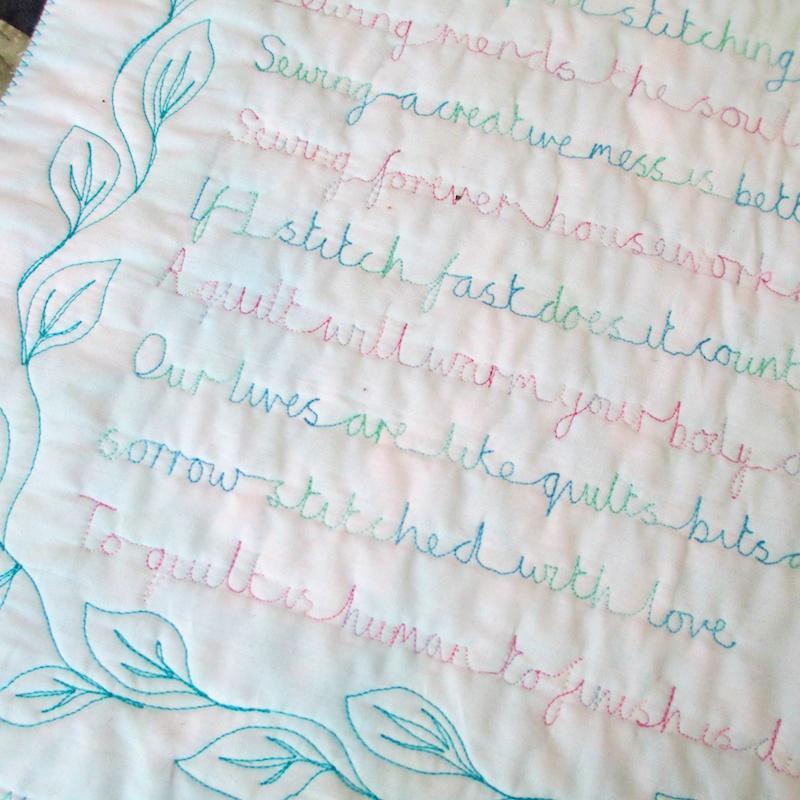 Edwina MACKINNON - Beginner's Guide to Free Motion Quilting - 11/03/2020
Wednesday 11 March 2020
Tutor Edwina Mackinnon
Duration 10am till 4pm
Having made your patchwork top you will need to quilt it.
There will be plenty of tips, techniques and practical information in this step by step workshop for those new to free motion quilting.
---
Want to be notified when this product is back in stock?
Complete the form below and we'll send you an email when it is.
Requirements 
Sewing machine in good working order, plus manual
Spare sewing machine needles – size 80 or special quilting needles
Sewing thread – cotton and polyester cotton
Darning/quilting foot (Essential)
Walking foot
Quilting bar – usually found in your box of feet and extras
Quilting gloves (if you have them)
Fine quilters' safety pins are useful but not essential
1 metre plain cotton fabric or Calico is fine (could be fat quarters)
A selection of wadding – e.g Warm and Natural, 80-/20, Polyfelt. Polyester wadding is not an easy wadding to machine quilt
Backing fabric of a similar weight to the top fabric
For most classes and workshops, you will need to bring your own supplies and equipment; a list of specific requirements can be see above. When materials are included or supplied by the tutor, this will be stated in the class description.
All workshops and classes must be paid for in full. We are sorry, but sometimes we have to cancel a class due to circumstances beyond our control. If this arises we aim to give you 10 days' notice and a full refund. If you need to cancel your class booking, we require a minimum of 10 days' notice in order for you to receive a refund (less £3 administration charge). No refund can be given if less than 10 days' notice is given.