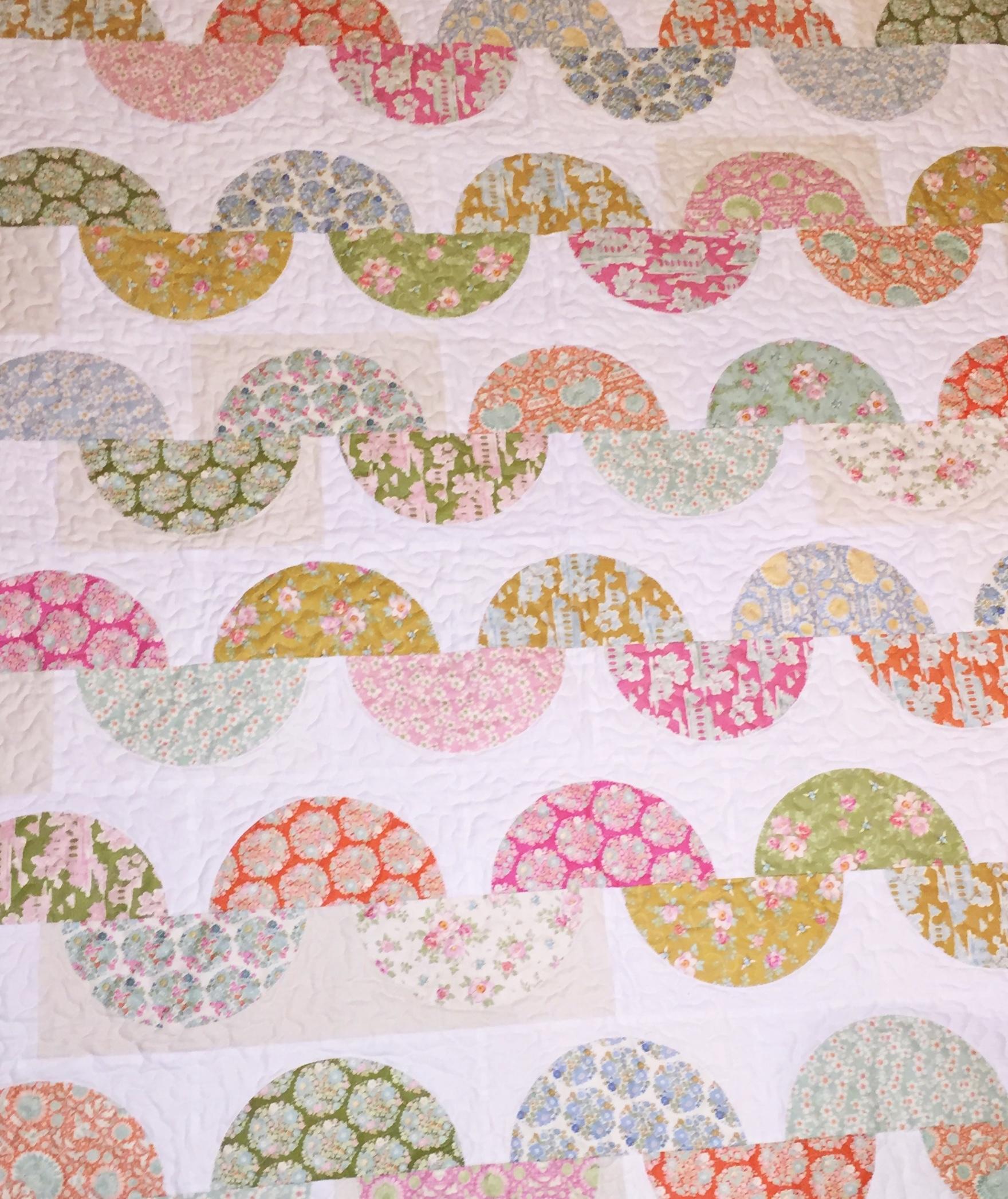 Stuart Hillard - Caterpillar Quilt - 20/03/2020
Friday 20th March 2020
Tutor Stuart HIllard
Duration 10am till 4pm

A fun day with Stuart learning how to create this fabulous Caterpillar Quilt from his new book "simple shapes, stunning quilts"
This half circle "caterpillar" quilt... perfect for layer cakes!
---
Want to be notified when this product is back in stock?
Complete the form below and we'll send you an email when it is.
Requirements:
1 layer cake (42 10" squares" of assorted patterned prints for the circles
1 layer cake (42 10" squares) solid white fabric for the background... you could use cream, tan, grey, black or a colour depending on your layer cake 
Thread to compliment your layer cake
27 x 9" squares of fusible lightweight interfacing 
A chop stick or point turner
 Rotary cutting equipment 
Scissors 
Fabric marking pen Pins
Sewing Machine 
General sewing kit
Min irons are always useful but not essential
For most classes and workshops, you will need to bring your own supplies and equipment; a list of specific requirements is sent via email at the time of your booking. When materials are included or supplied by the tutor, this will be stated in the class description.
All workshops and classes must be paid for in full. We are sorry, but sometimes we have to cancel a class due to circumstances beyond our control. If this arises we aim to give you 10 days' notice and a full refund. If you need to cancel your class booking, we require a minimum of 10 days' notice in order for you to receive a refund (less ?3 administration charge). No refund can be given if less than 10 days' notice is given.