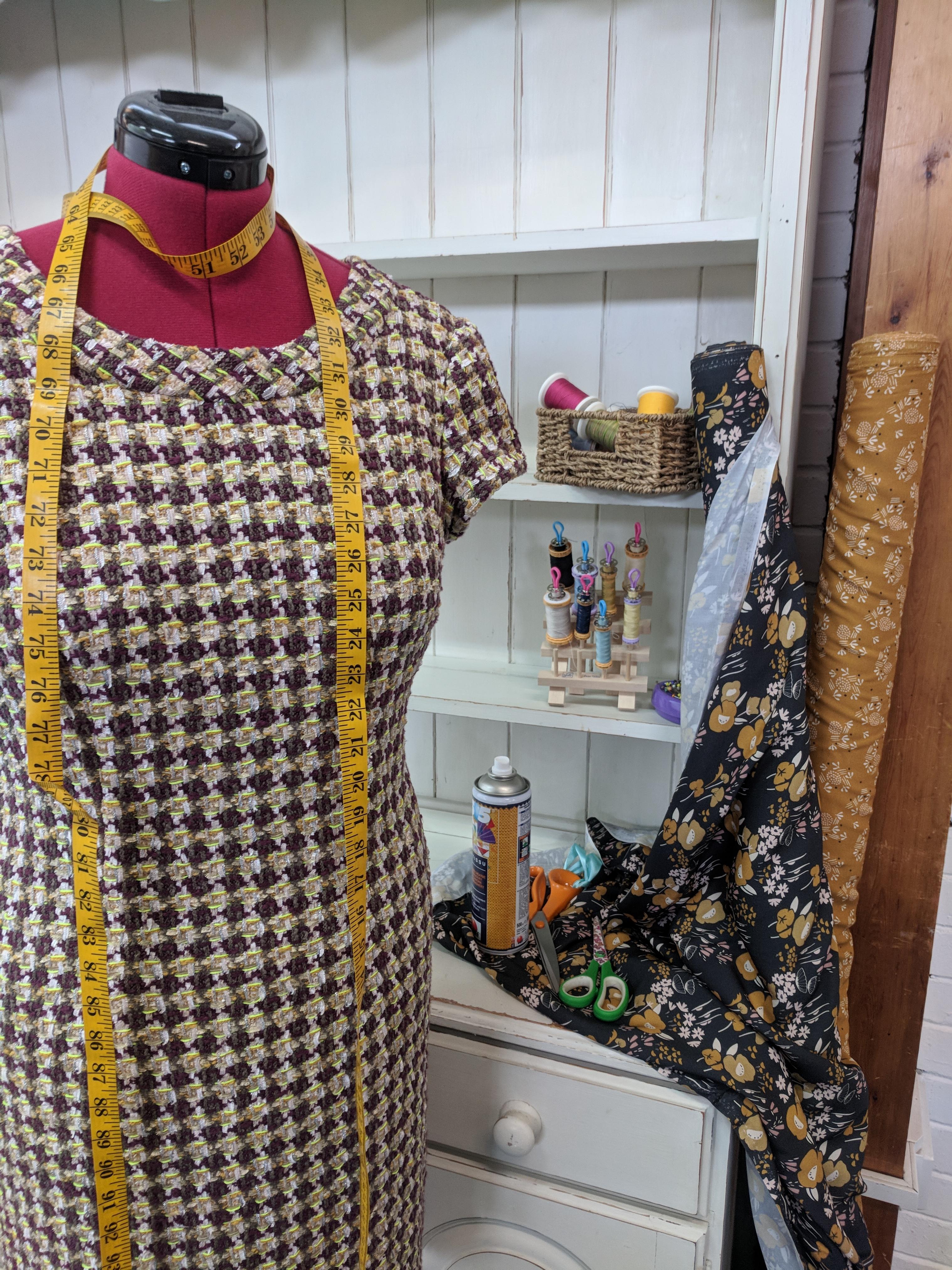 Linda's Friday Dressmaking Class - 15/05/2020
Friday 15th May 2020
Tutor Linda Chevin-Hall
Duration 10am till 4pm
A monthly dressmaking class suitable for beginners and more experienced dressmakers.
---
Want to be notified when this product is back in stock?
Complete the form below and we'll send you an email when it is.
Requirements 
Sewing Machine and Manual
Scissors both fabric and paper
Pins and selection of hand needles
Marker pen, chalk or pencil
Pen and note pad
Tape Measure
Threads to match fabric (polyester)
1.5 metres of calico or plain cotton fabric to make toiles 
If you want to start with A line skirt (pattern provided) you will need 75cm of 60in wide fabric or 1.5 metres of 45in wide
For most classes and workshops, you will need to bring your own supplies and equipment; a list of specific requirements can be seen above. When materials are included or supplied by the tutor, this will be stated in the class description.
All workshops and classes must be paid for in full. We are sorry, but sometimes we have to cancel a class due to circumstances beyond our control. If this arises we aim to give you 10 days' notice and a full refund. If you need to cancel your class booking, we require a minimum of 10 days' notice in order for you to receive a refund (less £3 administration charge). No refund can be given if less than 10 days' notice is given.