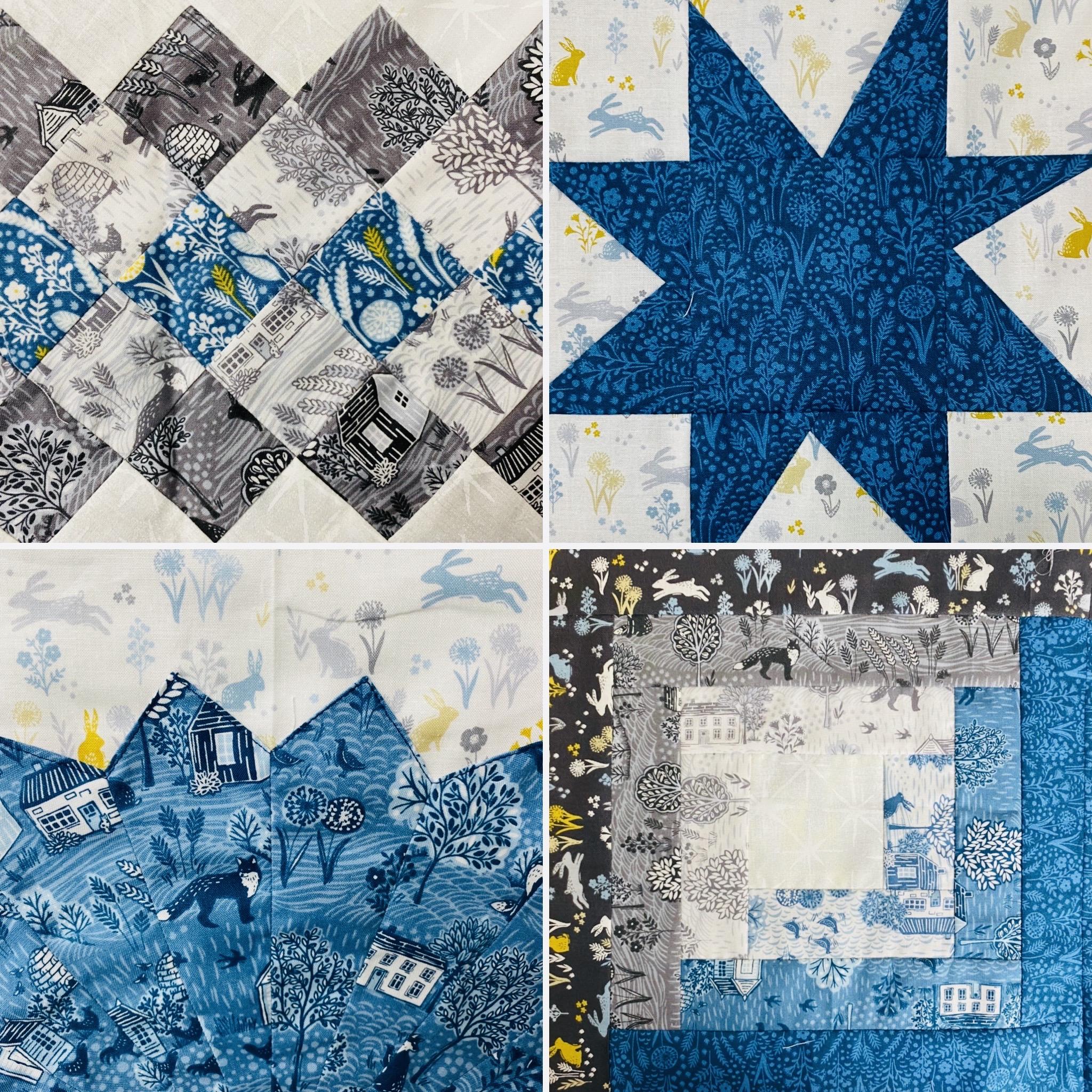 Claire Le Maistre - Patchwork Basics and Beyond - 16/05/2020
Saturday 16th May 2020
Tutor Claire Le Maistre
Duration 10am till 4pm
This is a regular class for those who need to start at the beginning, Claire will take you through each stage step by step. Claire has her own take on the traditional sampler quilt and will have lots of ideas to inspire you. 
Other dates available.
---
Want to be notified when this product is back in stock?
Complete the form below and we'll send you an email when it is.
Requirements list 
Fabric Requirements 
2 meters of background fabric
3 fat quarters of dark fabric 
3 fat quarters of medium fabric
3 fat quarters of light fabric 
coordinating thread 
Equipment Requirements
sewing machine including all accessories ie power cable, foot pedal, feet & instruction manual 
rotary cutter
cutting mat
12 1/2" square creative grid ruler 
24" by 6 1/2" creative grid ruler 
Scissors 
notebook, pen, pencil & eraser 
seam ripper 
pins
general sewing kit
For most classes and workshops, you will need to bring your own supplies and equipment; a list of specific requirements can be see above. When materials are included or supplied by the tutor, this will be stated in the class description.
All workshops and classes must be paid for in full. We are sorry, but sometimes we have to cancel a class due to circumstances beyond our control. If this arises we aim to give you 10 days' notice and a full refund. If you need to cancel your class booking, we require a minimum of 10 days' notice in order for you to receive a refund (less £3 administration charge). No refund can be given if less than 10 days' notice is given.