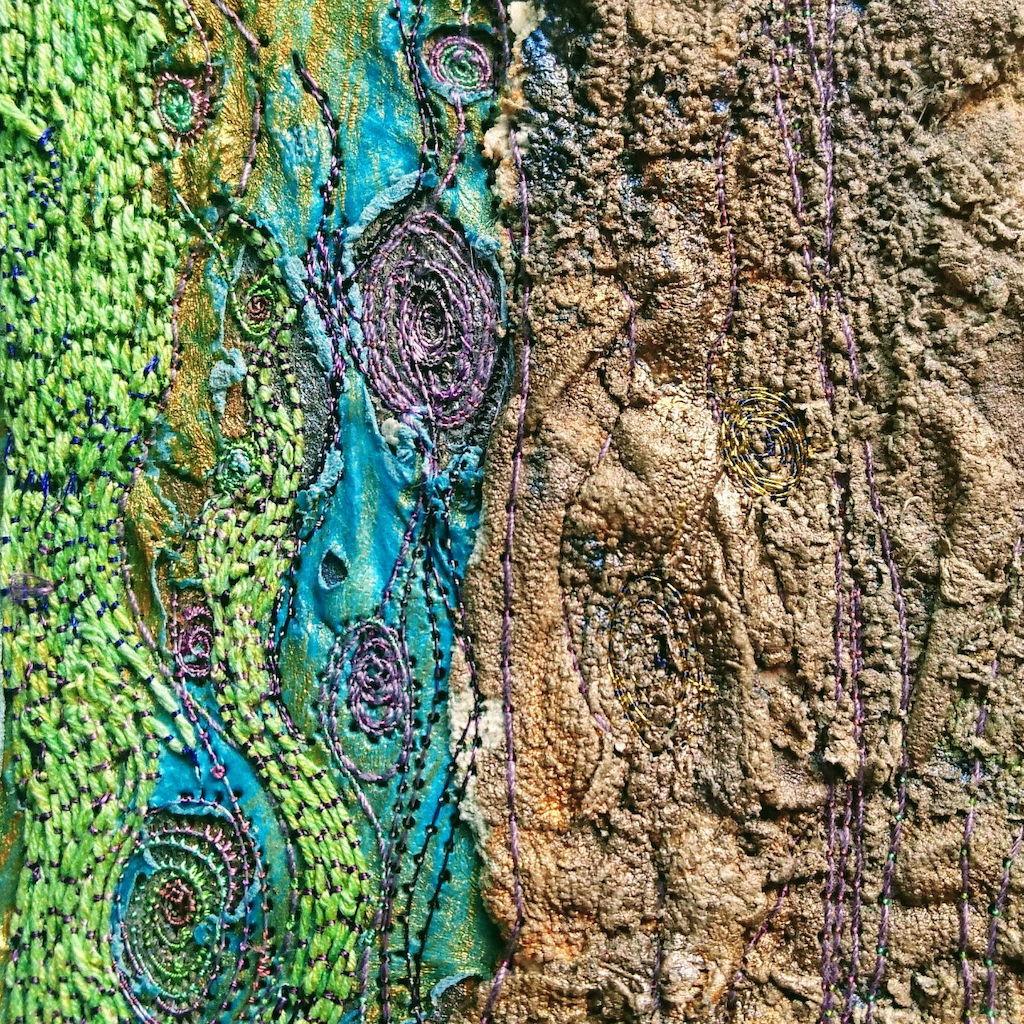 Angie Hughes - Woodland Textures - 20/05/2020
Wednesday 20 May 2020
Tutor Angie Hughes
Duration 10am till 4pm
Woodland textures - learn ways to recreate tree bark and lichens using mixed media and stitch. Get to grips with Xpandaprint and Tyvek modern materials for making heavy texture. In between layers adding machine or hand embroidery to enhance the surface with flashes of colour.
---
Want to be notified when this product is back in stock?
Complete the form below and we'll send you an email when it is.
We will be working with modern materials to create bark like textures in this workshop
Materials list
Tyvek sheets different weights
Xpandaprint
A paint brush 1",  jam jar and small plate as a palette
Kitchen roll for emergencies
Table cover
Apron
Earthy tones acrylics perhaps a bit of metallic 3 or 4 colours
Sewing machine
Earth tone threads
A hot air tool if you have one
Sewing kit scissors etc
I will have kits for sale so please don't buy anything special you will only need small amounts. The kit costs £3 and includes Tyvek  sheets, Xpandaprint and a few extra goodies.
For most classes and workshops, you will need to bring your own supplies and equipment; a list of specific requirements can be see above. When materials are included or supplied by the tutor, this will be stated in the class description.
All workshops and classes must be paid for in full. We are sorry, but sometimes we have to cancel a class due to circumstances beyond our control. If this arises we aim to give you 10 days' notice and a full refund. If you need to cancel your class booking, we require a minimum of 10 days' notice in order for you to receive a refund (less £3 administration charge). No refund can be given if less than 10 days' notice is given.