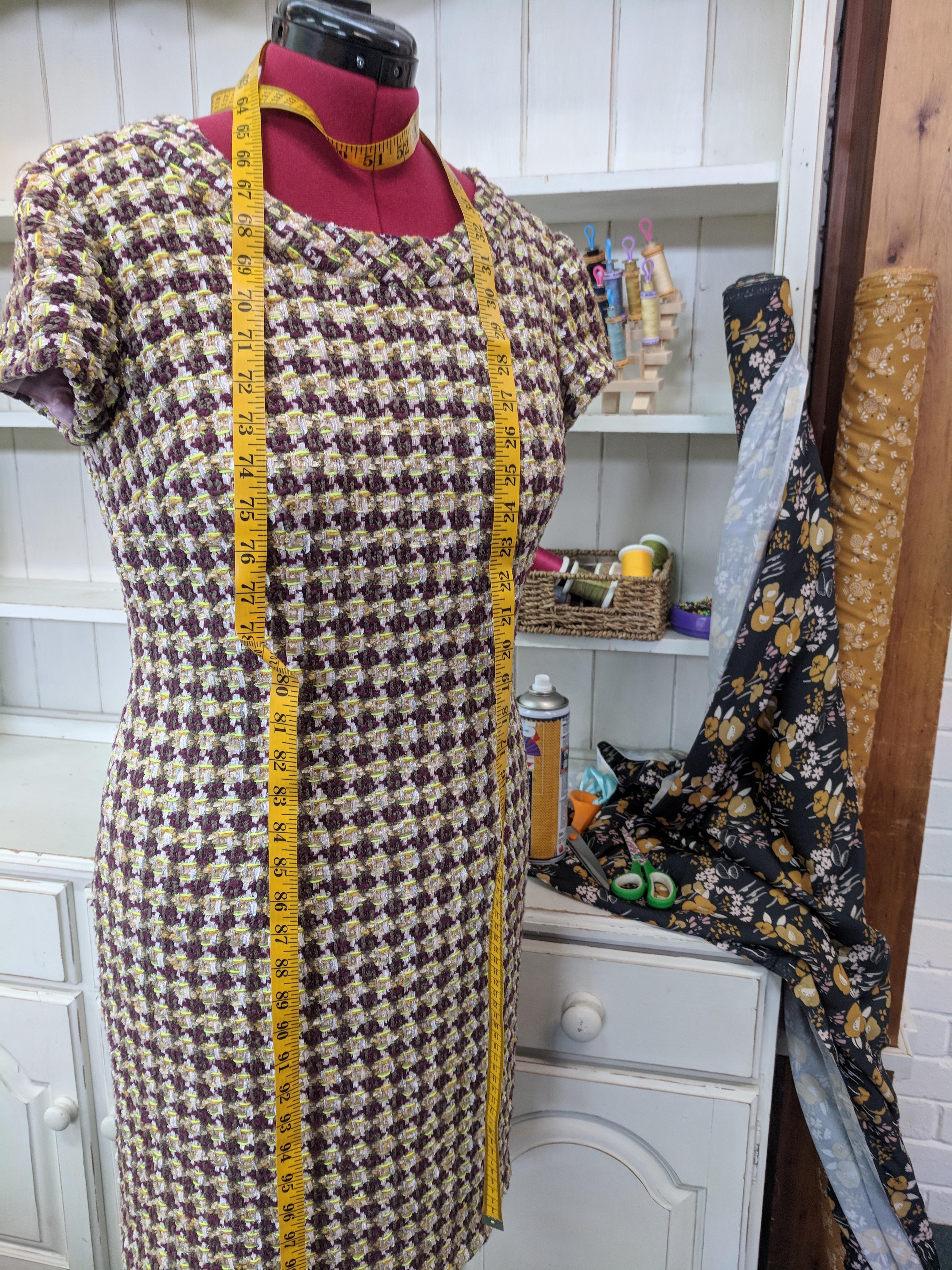 Linda Chevin Hall - Dressmaking Summer School - 3 days commencing 06/07/2020
6th, 7th & 8th July 2020
Tutor Linda Chevin-Hall
Duration 10am till 4pm over 3 days
Come and spend 3 days with Linda this summer making garments of your own choice.
All abilities are welcome. 
This very popular class has ladies returning each year with new projects along with new recruits some who are complete beginners and others who are wanting to refresh their sewing skills.
There is a pattern provided for an A line skirt for those wanting to start with something simple, then it's time to move on with a pattern of your choice.
Linda will be available before if anyone needs to discuss their projects, also there will be lots of demonstrations and handouts over the 3 days.
---
Want to be notified when this product is back in stock?
Complete the form below and we'll send you an email when it is.
Requirement
Sewing machine and manual
Scissors - both fabric and paper
Dressmaking pins, needles and tape measure
Marker pen or chalk
Calico 3/4 metre of 60in wide or 1.5 metres of 45in wide for toile
For A line skirt 3/4 metre of 60in wide fabric or 1.5 metres of 45in wide fabric
7in Zipper and matching thread
You will also need your own set of measurements (they don't have to be shared), but will help you when adjusting patterns. 
1. Bust
2. Waist - 1in above the nave 
3. Hip - fullest part of the body
Linda can help with these on the day if required.
For most classes and workshops, you will need to bring your own supplies and equipment; a list of specific requirements can be seen above. When materials are included or supplied by the tutor, this will be stated in the class description.
All workshops and classes must be paid for in full. We are sorry, but sometimes we have to cancel a class due to circumstances beyond our control. If this arises we aim to give you 10 days' notice and a full refund. If you need to cancel your class booking, we require a minimum of 10 days' notice in order for you to receive a refund (less £3 administration charge). No refund can be given if less than 10 days' notice is given.