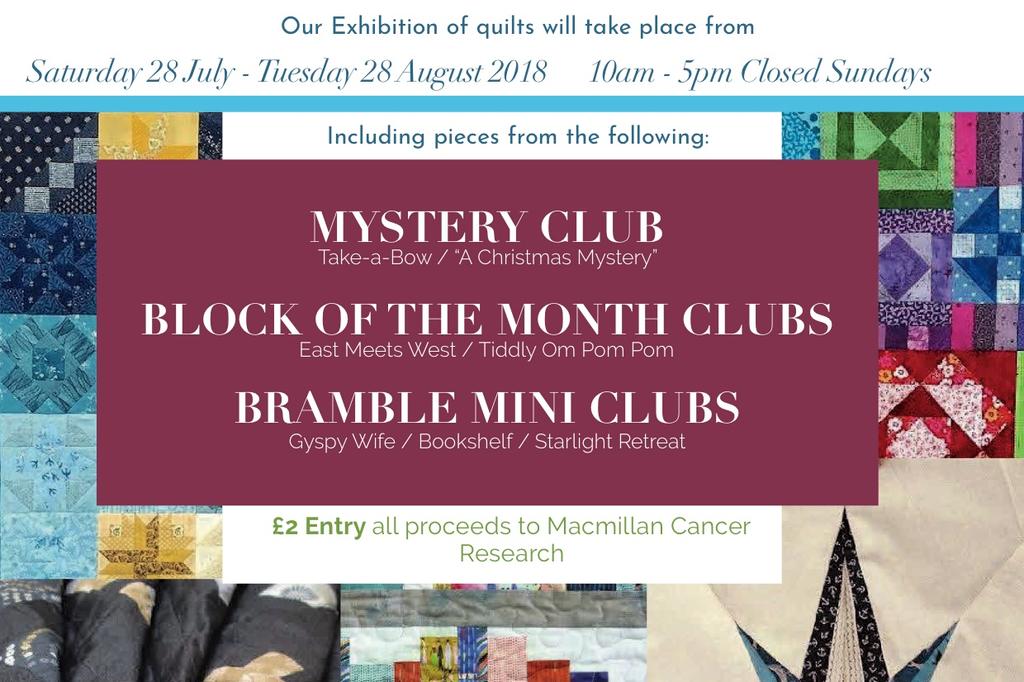 Events
2018 Summer Showcase : 28 July – 28 August 2018
This year's SUMMER SHOWCASE will be showing quilts from our Bramble Clubs including Take-a-Bow, A Christmas Mystery, East Meets West, Tiddly Om Pom Pom, Gypsy Wife, Bookshelf and Starlight Retreat.
There will also be displays from the Quilters' Guild of the British Isles including "In Print" from the Contemporary Quilt Group and "Over The Rainbow" from the Traditional Quilters Group.
Entry is £2 with proceeds to Macmillan Cancer Support as usual.