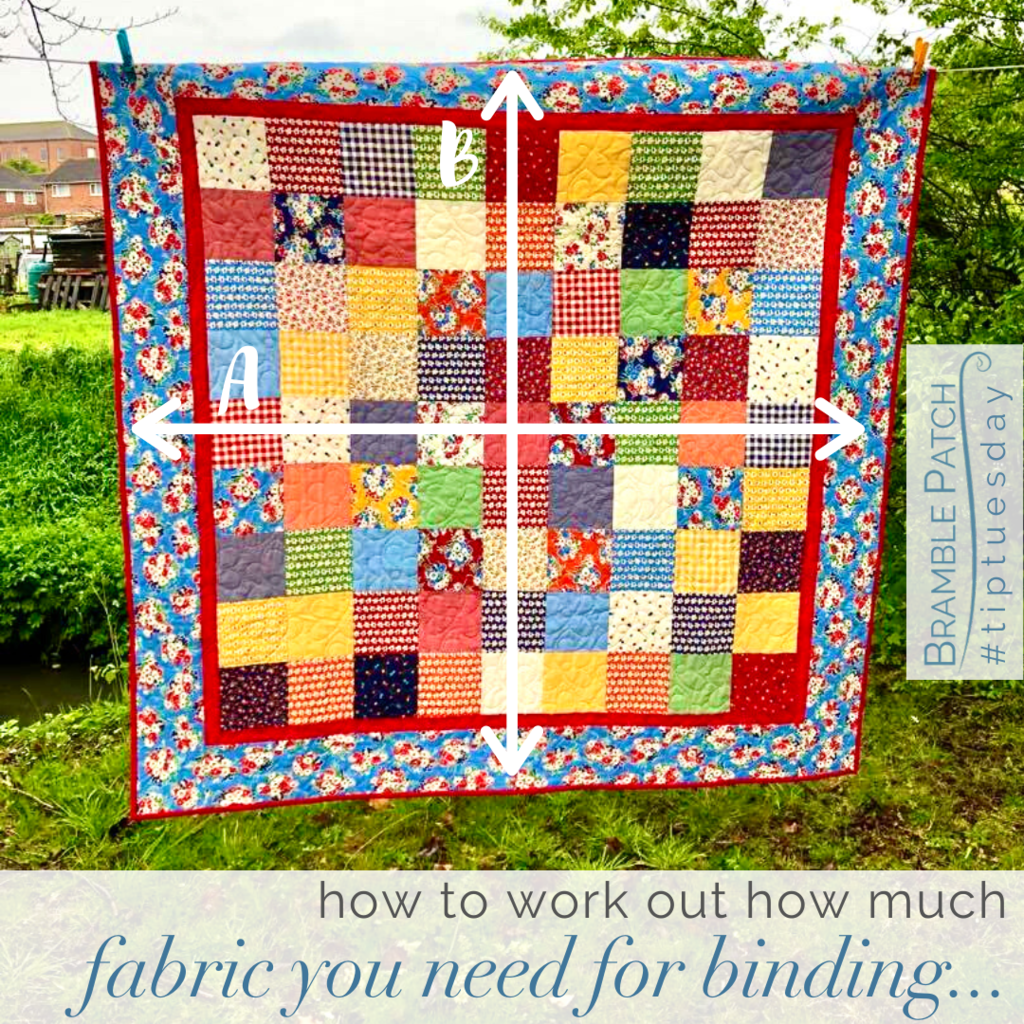 Patchwork & Quilting Tips
How to work out how much fabric you need for binding
We get asked this question a lot: "How much fabric will I need for binding?" So here's how to work it out yourself!
How to calculate for a standard, straight-grain, 2½ wide, double-fold binding :
Measure the width (A) and length (B) of your quilt; add these together, then multiply by two to find the total perimeter,
Eg, 50" + 72" = 122" x 2 = 244" total perimeter (If your quilt is an odd shape, you'll need to add together all four sides instead to get this number).
Add 20" for joining seams and corners.
Eg, 244" + 20" = 264"
Divide the total perimeter by the usable width of the binding fabric – for most fabrics that's 40", but for extra-wides it could be up to 104" – and round up to a whole number; this is the number of strips you'll need to cut.
Eg, 264" ÷ 40" = 6.6 ≈ 7 strips
Now multiply the number of strips by 2½ to get the quantity of fabric you need off the bolt.
Eg, 7 strips x 2½" = 17½"
You can also round up an inch or two for straightening up the fabric for your strips, if you want to be extra careful.
Eg, 17½" ≈ 20"
Ta dah! That's how much fabric you need for binding!
Quilt shown is our "Good Times Charm Pack Quilt" kit using the "Good Times" collection from American Jane Fabrics.