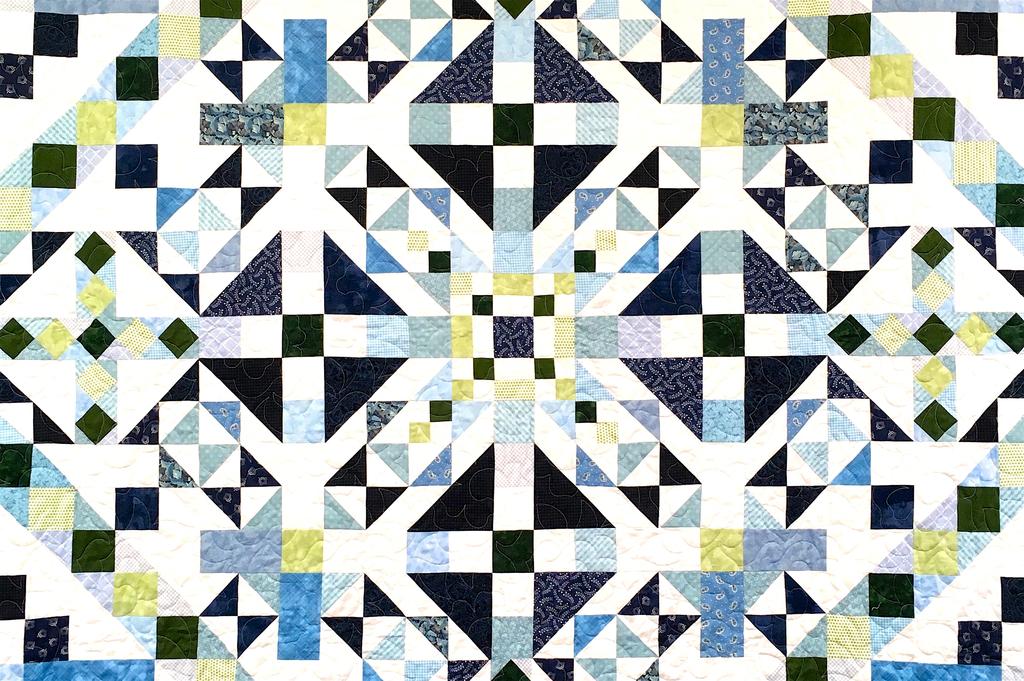 News
Mystery Club 2019 is ready for pre-order
Yes, the Mystery Club will be back in 2019 for our fifth year of fabric fun and marvelous mystery quilts!
Mystery Club Babes Alicia and Julie have been hard at work designing two brand new and completely different mystery projects for your patchwork pleasure next year – Small Pleasures, Mini Treasures and Autumn Woodland Walk.
For those unfamiliar with Mystery Club, it's a blend of a mystery quilt project with Block-of-the-Month as well as optional social contact with other members through our private Bramble Clubs Facebook group or our Bramble Club Days at the shop.
The image above is of Jewel Box, our 2018 project for both hand and machine piecers.
Our 2019 hand-pieced Mystery Club project is a new format for lovers of English Paper Piecing (EPP) – each month we'll be making a mystery mini quilt from a charm pack and a fat quarter of fabric.
Alicia has designed a series of 15" x 15" mini quilts that are traditional in style and feature a mix of old favourite blocks and Bramble Patch original designs. It's a challenge working on a smaller scale but the results are stunning!
Join us for a magical mystery tour through the autumn woods as we make our 2019 machine-pieced mystery project.
Julie has designed this charming pictorial quilt featuring the flora and fauna of our own British woodland in a rich mix of autumnal tones. Finishing at 52" x 55", this delightful design is entirely rotary-cut and machine-pieced (no foundation piecing!) and suitable for anyone with basic patchwork skills. Julie designs some of our most popular quirky and characterful quilts and this one is no exception!
---
Both Mystery Clubs are available now to pre-order and kits will be despatched at the end of the first week in January. Will you be joining us?