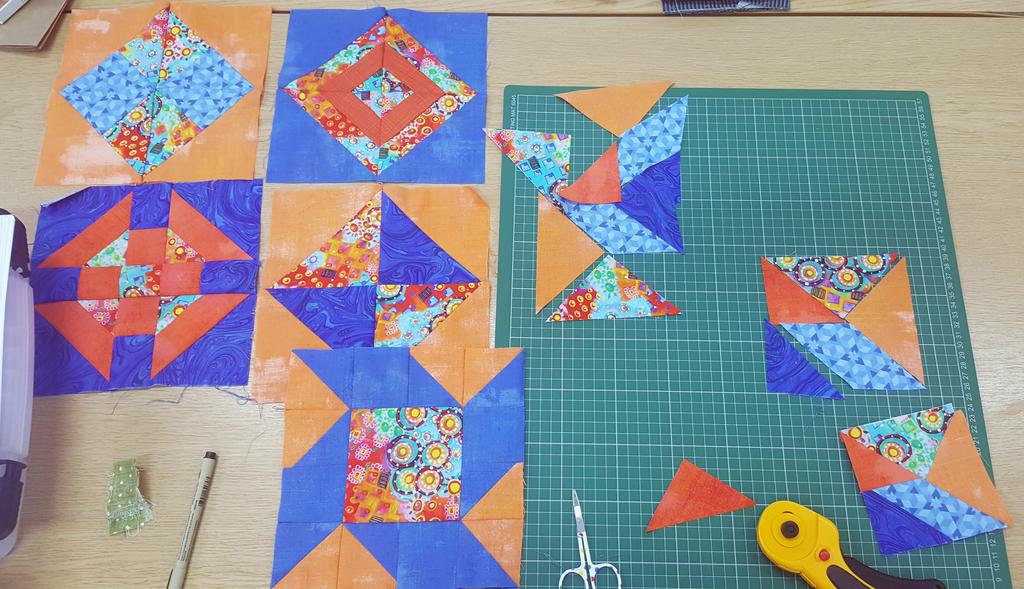 The Story SEW Far
New year, new patchworking challenges! Block number 6 is in progress!
Happy New Year! :)
What better way to enter 2019 than with a brightly coloured patch-working project to lift you through the January blues!
..so I've made it to block 6, the most intricate one yet!...
I must admit I've had to unpick a few stitches along the way, but i'm getting there and with Linda and the rest of the babes help there's only 3 more blocks to go and then the exciting bit begins - bringing it altogether!
until next time .. (hopefully not as long!)