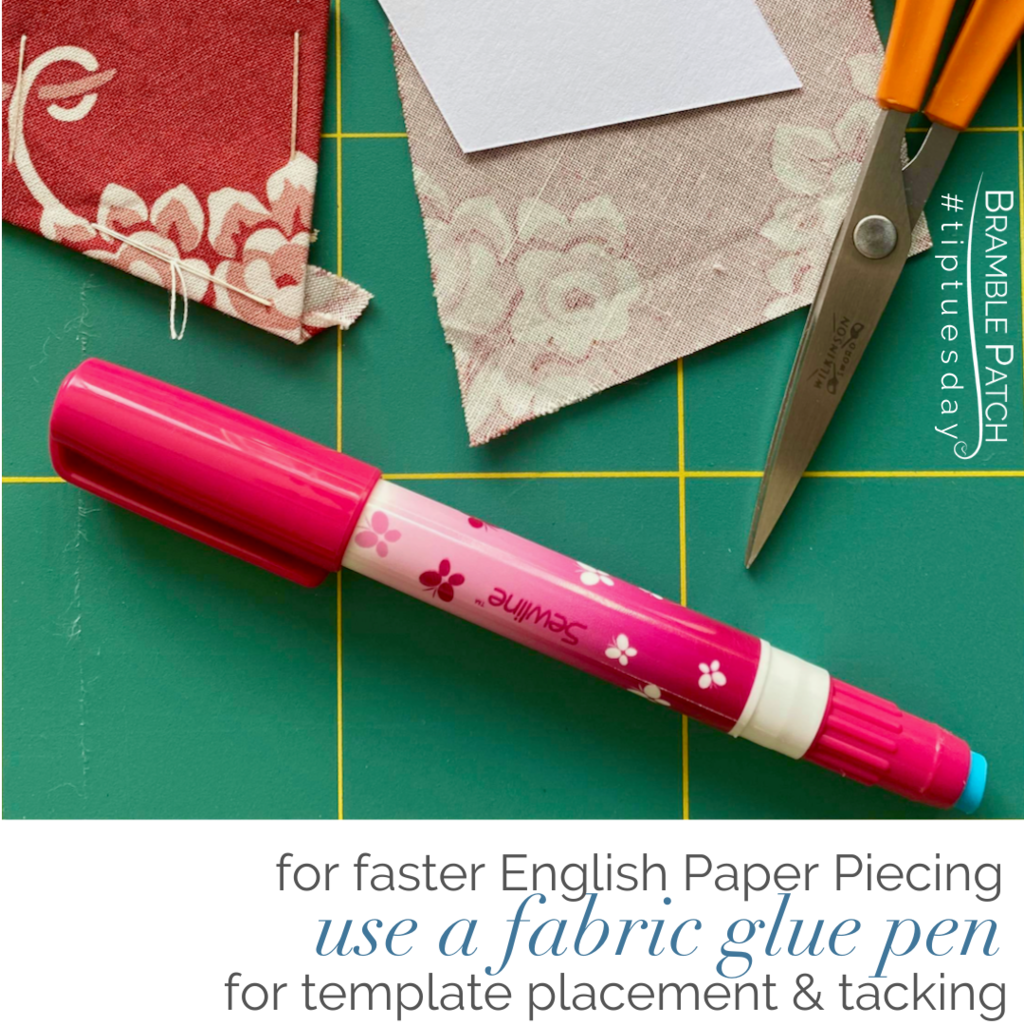 Patchwork & Quilting Tips
Speed up EPP with a fabric glue pen
Here's a tip today for anyone new to the rather addictive technique of English Paper Piecing (EPP): did you know you can speed up the process with glue?!?
Temporary fabric glue pens are brilliant for EPP and you can use them in two ways:
most obviously, you can use them to stick the edges of your fabric patches onto the back of your templates instead of tacking/basting them with thread; this is a huge timesaver and if you find tacking through paper or across card hard on your hands, it's a no-brainer – just dab a little glue on each seam allowance and stick to hold while you sew your patches together
also, even if you prefer the accuracy and security of thread tacking, you can still use the glue pen to help hold the fabric in place and stop it shifting as you tack; for this, just dab a dot of the glue pen in the middle of the wrong side of the fabric patch before you place the paper template on it. This is especially helpful if you're fussy-cutting and you need that placement to be really accurate and not shift as you tack!
Do be sure that you use a glue pen designed for fabric so you know it will wash out cleanly leaving no residue when your quilt is finished. The Sewline Glue Pens we stock hold well, wash out easily and you can get glue refill sticks for them, which means you save money and less plastic goes to landfill. Our EPP experts wouldn't be without them!