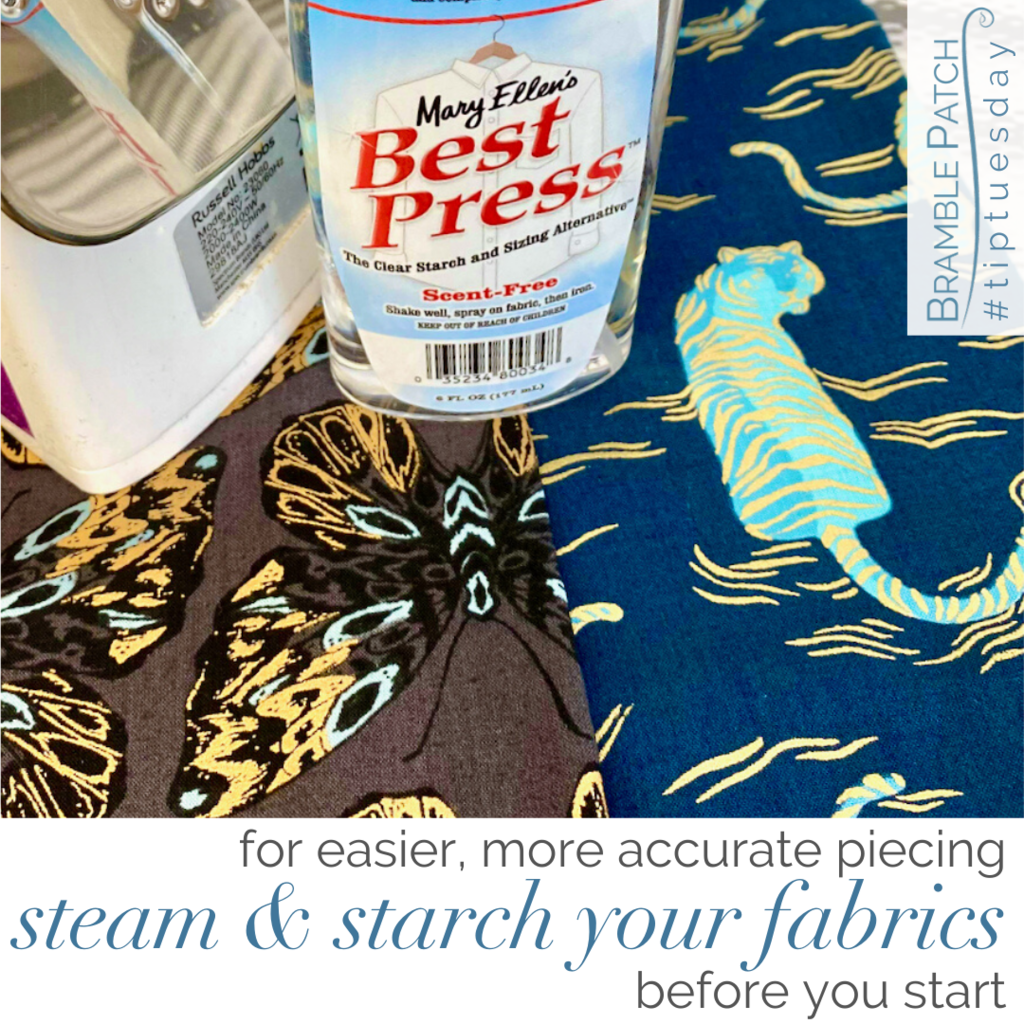 Patchwork & Quilting Tips
Steam and starch your fabrics before you start
Here's a tip for beginners this week, but we're also always surprised by how many experienced quilters don't know about this one!
Before you start to cut, you need to prepare your fabrics. Pre-washing controversy aside (see our previous tips about it), as the barest minimum preparation, give all your fabric a good iron to remove creases.
But we also highly recommend using steam and spray starch to prepare your fabrics before cutting. You can use special quilter's starch products like Best Press, or get cans of spray starch inexpensively from supermarket laundry product sections.
Why use starch?
It restores body and removes any stubborn creases, especially if you have pre-washed
It makes fabrics easier to handle, cutting more accurate, and pressing seams more effective
Small pieces are less likely to fray or stretch on the bias
Starched fabrics slip less against each other when you are matching points, and butting and sewing seams
Bonus tip: If you decide to starch your fabrics, do let the spray soak into the fabric for a moment or two before putting the iron down to avoid annoying white flakes!
Fabrics shown are from the "Tiger Fly" collection from Sarah Watts of Ruby Star Society for Moda.