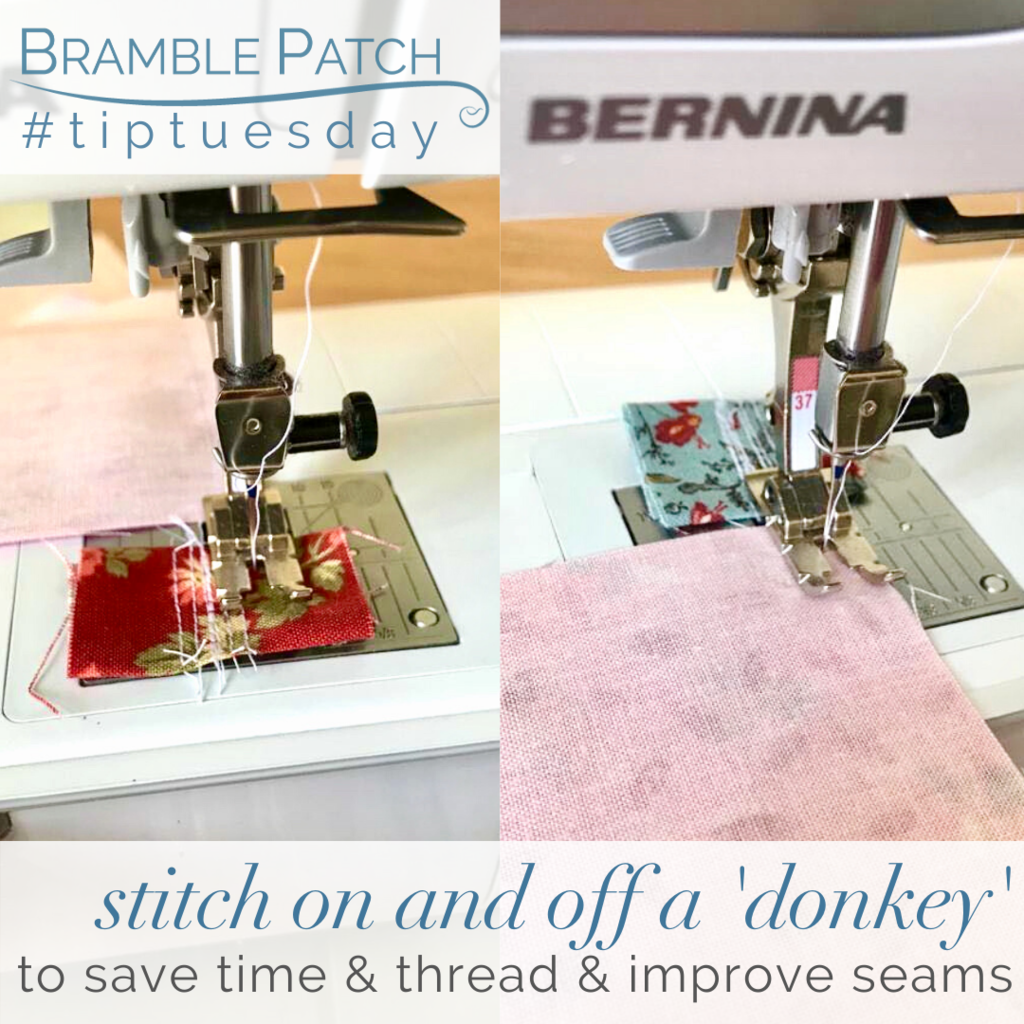 Patchwork & Quilting Tips
Stitch on and off a 'donkey' to save time and thread
Today's tip follows on from our last one – we're talking about donkeys, and we don't mean our Nicola's equine pets!
We've seen them called "threadsavers" and "leaders/enders" but at Bramble Patch, they're called "donkeys". Why? Honestly, nobody here knows!
When we told you about chain-piecing, we explained the benefits of stitching straight off one piece onto the next without pulling through and cutting the threads in between, including saving time and improving the consistency of your seams.
Well, using a "donkey" extends those benefits to the beginning and end of each chain or between long seams, like joining rows together. It keeps the correct tension even when your work is away from the machine, and means you never lose your bobbin thread when you start a seam. It also helps to prevent the corners of triangles from disappearing down through the footplate.
The donkey is just a scrap of fabric folded in half so it's about 1" or so wide. At the end of the seam or chain, stitch right off the end and onto the folded donkey, leaving a small thread link. Then leave the foot down and the donkey in place, snipping the threads behind to remove your work. You can even leave your needle down all the time.
When you're ready, start the next seam by stitching straight off the donkey and onto your work – no need to hold the threads or risk a bird's nest underneath. Snip the donkey off the beginning of a seam and re-use it at the end – with two or three donkeys to hand, you can sew all day and never have to secure a seam or pull threads through!
So that's how to use a donkey to improve your patchwork. Now, anybody know why it's called that?
The donkeys shown are scraps from the "Memoirs" collection from 3 Sisters for Moda Fabrics.