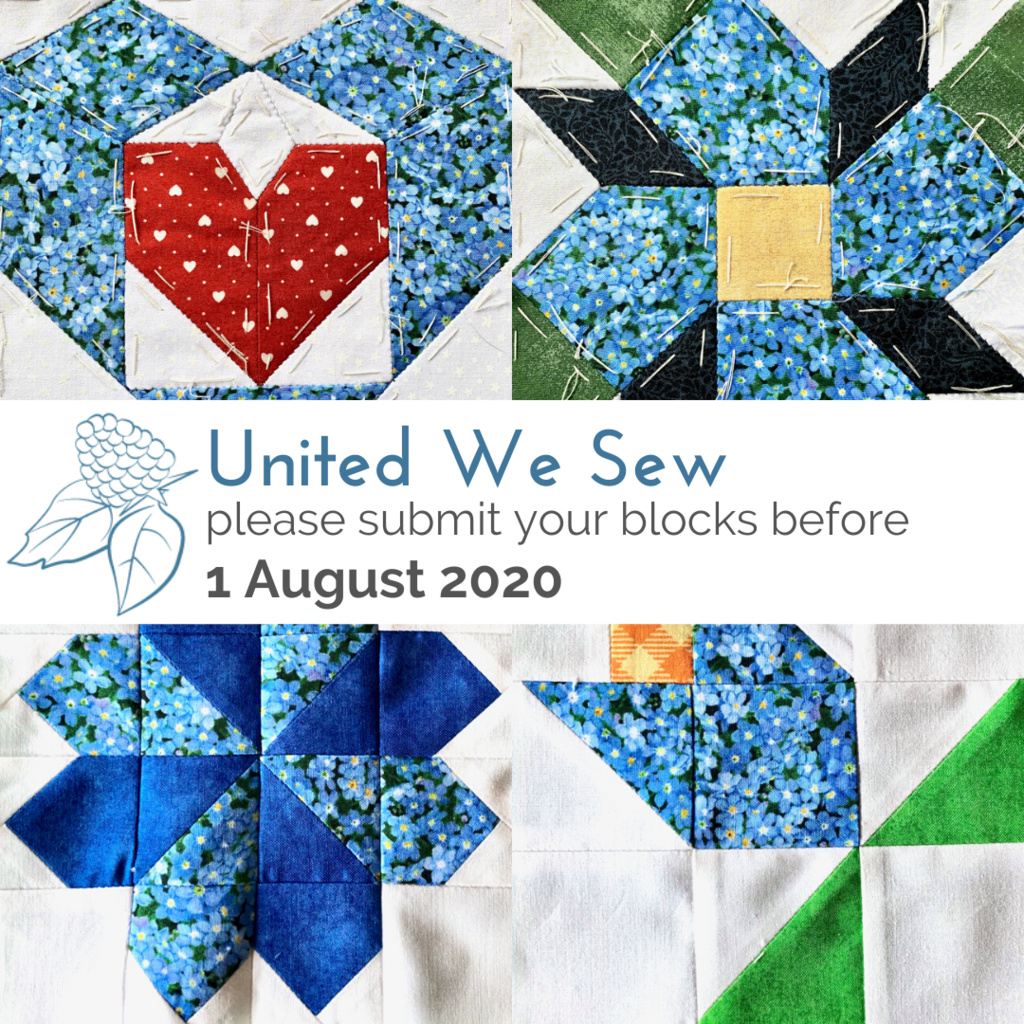 Events
United We Sew : please submit your blocks by 1 August 2020
Thank you!
We knew we could count on you and you haven't disappointed us... we have completely sold out of our lovely EQS-donated Forget-Me-Not fabric for our United We Sew charity quilt(s).
We're already seen some blocks coming in to the shop, but for those still making them please let us have your completed blocks by 1 August 2020 so we can put them together to make as many beautiful quilts as we can, which will be raffled to raise further money for Alzheimer's Society.
Remember that your blocks can be sewn by machine or hand (using English Paper Piecing) with the following guidelines:
if you use a background fabric in your block it MUST be WHITE
machine pieced blocks must be finished size 6"
hand pieced blocks must be finished size 7"
blocks can be returned as soon as you have completed them or by 1 August 2020 latest

Please send blocks to :
United We Sew, Bramble Patch, West Street, Weedon, NN12 4QU
We can't wait to see what you've come up with! And if you missed out on this project, don't worry; we'll be launching another fun charity sewing project in August!