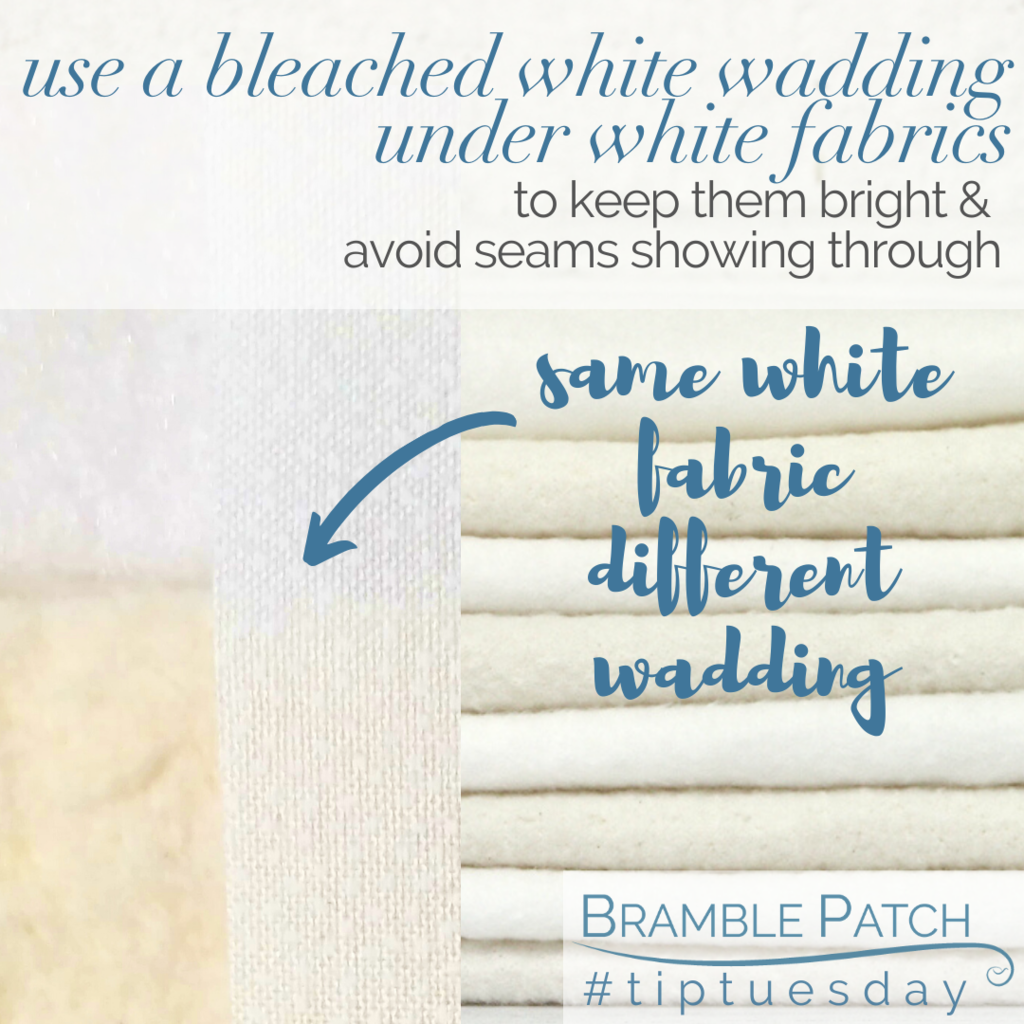 Patchwork & Quilting Tips
Use a bleached white wadding under white fabrics
Today's tip comes from Sew Studio Wendy : when picking a wadding (batting for our American friends) for a quilt top with lots of white fabric, choose a bleached white one to keep your white fabrics looking bright and fresh!⁠
As you can see from our image, unbleached waddings – both 100% cotton and blends like 80/20 – have a naturally creamy colour, and that can give pure white fabrics on top a yellowish cast. It also means that the seam allowances underneath can show up as whiter margins against this. But with a bleached white wadding, the white fabric will stay looking white, and the seam allowances will disappear against it.
Yay, whiter whites, and you don't even need to change your washing powder!