Customer Loyalty Schemes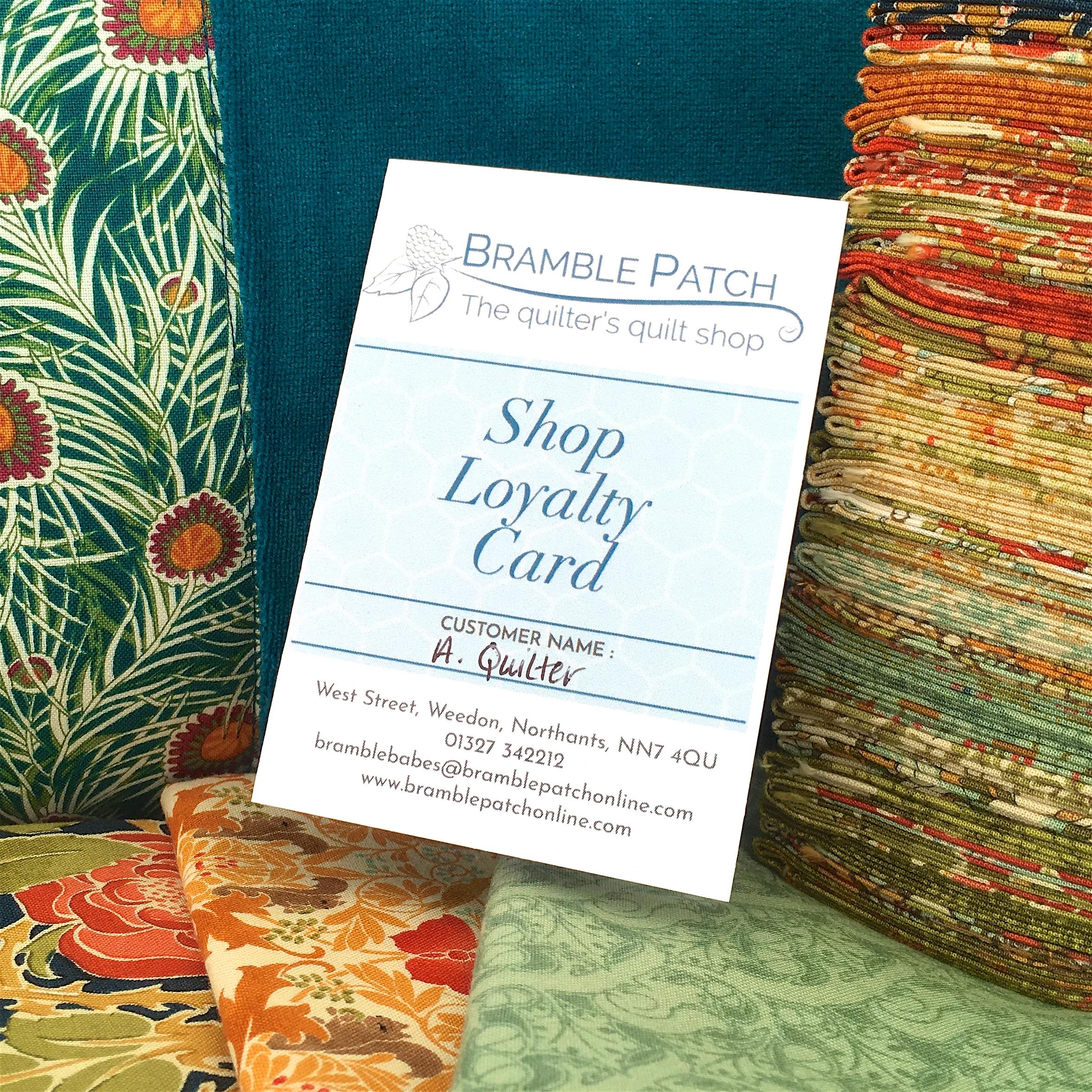 We believe in rewarding loyalty!
We know that it's tempting to search out the cheapest quilting fabric you can find (although we do recommend checking quality as well as price). We also know that not all our customers have an unlimited budget, so we really appreciate our customers who come back to us time and again.
To thank you, we offer two separate customer loyalty schemes that build to £20 discounts on future fabric purchases.
Bramble Patch Online Loyalty Points
Our online loyalty points accrue automatically on your purchases and once the threshold has been reached, the points become available to deduct from your next purchase. In this scheme:
points accrue on full price fabric (fat & long quarters and meterage only) at 1 point per penny spent; you can see the points value of products listed underneath their price
when your accrued points add up to 20,000 (ie, £200 spent) they will become available to redeem when you checkout on your next order
you must click the REDEEM button to claim your discount; otherwise your points will continue to accrue
Bramble Patch Shop Loyalty Card
If you make purchases in the shop or at the Festival of Quilts, you will be offered a Shop Loyalty Card and the Bramble Babes will write the value of your purchases on it. In this scheme:
the value of your purchases on full-price fabric (fat & long quarters and meterage only) accrues on the card
when your accrued value adds up to £200 spent, we will give you a £20 fabric voucher to spend on your next full price fabric purchase
the fabric voucher must be used in a single transaction, no change is given, and is not valid online