Frequently Asked Questions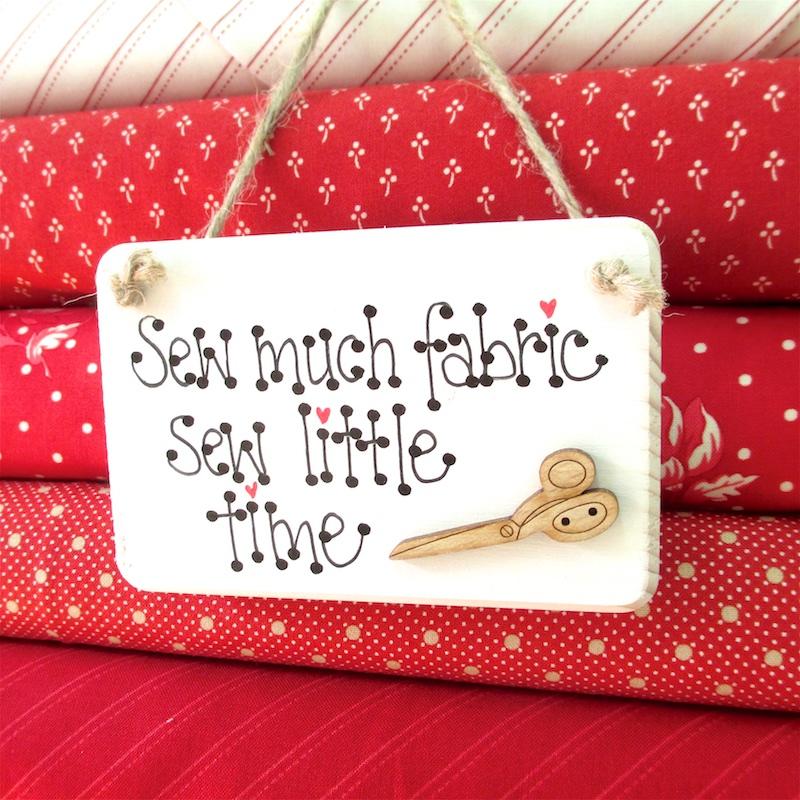 General FAQ
Which payment methods do you accept?
For online and phone payments, we take all major credit and debit cards. In the shop, we also accept cash and cheques.
Do you attend any of the quilt shows?
We are always at the Festival of Quilts at the NEC in Birmingham each August.
What is your minimum cut?
Our minimum cut is 25 cm. This can be ordered as either a fat or long/skinny quarter. Thereafter we will cut at 30 cm, and then in 1 cm increments.
What's the difference between a fat quarter and a long/skinny quarter?
Our quarters are quarter metres and are therefore larger than standard American quarter yards.
A long or skinny quarter is a quarter of a metre cut from the full Width of Fabric (WOF). This gives a useable piece of fabric approximately 10" x 42" (25 cm x 106 cm).
A fat quarter is a half metre cut from the full WOF, then cut along the fold to create two pieces. Each fat quarter is a piece of useable fabric approximately 19" x 20" (48 cm x 50 cm).
What is a fat eighth?
Our fat eighths are fat quarters cut in half – each fat eighth is approximately 10" x 19" (25 cm x 48 cm).
Which is cheaper, fat quarters or fabric off the bolt?
There is no difference. Four fat quarters cost the same as one metre cut from the bolt. So does a bundle of eight fat eighths.
How much fabric is in a charm pack/jelly roll/layer cake?
A charm pack contains forty-two 5" x 5" squares, the equivalent of approximately 24" (61 cm) cut from the bolt.
A jelly roll contains forty-two 2 1/2" x 44" strips, the equivalent of approximately 2.75 yds (2.5 m) cut from the bolt.
A layer cake contains forty-two 10" x 10" squares, the equivalent of approximately 2.75 yds (2.5 m) cut from the bolt.
---
Online Shopping FAQ
Do I need to create an account to purchase?
No, you can order and check out as a guest, but you will not be able to collect reward points unless you create an account.
Can I order over the phone?
If you prefer to pay over the phone, just make a list of what you want to order and telephone us on 01327 342212 during normal shop hours (Monday - Saturday 9.30 - 5.00) and we'll be happy to take your order
How much is postage and packing? When will I receive my order?
All our postage and delivery information is here.
Do you take international orders?
No, we are sorry but we are currently unable process international orders.
Do you send out a catalogue or samples?
Our online shop is our catalogue and it is updated regularly. We get new fabrics in every week which are added to the website, while sold out items are removed. As the turnover of fabric is so fast, we do not have a printed catalogue, nor do we send out samples. Most fabrics have just one print run so we are not able to reorder them. However, most fabrics in our Basics section are repeatable.
---
Shop Visit & Classes FAQ
Where is the shop, what are the hours, do you have toilets, parking, refreshments, etc?
Our Visit Us page gives all this information as well as directions and a map.
Can I book a group visit?
We'd love to host your group at the shop! We can offer a variety of options including demos and lunches. Give us a ring on 01327 342212 to discuss your visit.
What classes do you offer?
We offer a busy and varied programme of classes, workshops and courses throughout the year. We have a core of regular, experienced teachers offering classes in patchwork, quilting and appliqué for all levels from beginner to expert, as well as visiting tutors specialising in various types of quilting, embroidery and textile art. We also offer dressmaking classes, and evening patchwork sessions for those of you who are busy during the week
Classes can be booked online or over the phone. Class fees must be paid in full at the time of booking. Once we have received your payment, you will be able to download your requirements list.
All day classes are from 10 am to 4 pm unless stated otherwise.
Our Conservatory Coffee Shop sells freshly made rolls and sandwiches, soups, salads, cakes, and crisps for lunches, or feel free to bring your own. If you order your lunch from the Coffee Shop Babes in the morning, they'll have it ready for you at lunchtime. Free tea and coffee for students are available all day from the kitchen near the classrooms.
What about cancellations?
If you need to cancel your booking, we require 10 days' notice in order for you to receive a refund, (less £3 administration charge). There is no refund if less than 10 days' notice is given. Regretfully, occasionally we have to cancel a class due to circumstances beyond our control. If this arises, we will give 10 days' notice and a full refund.
Can you recommend accommodation?
If you would like to attend a class but live too far away to travel within the day, we can recommend :
Cross Roads Hotel (High Street, Weedon, Northamptonshire, NN7 4PX; Tel: 01327 340354)
46 smoke-free guestrooms
Restaurant and bar/lounge
Breakfast available
Free WiFi and free parking
Murcott Mill (Murcott, Long Buckby, Northamptonshire NN6 7QR; Tel: 01327 600023 (around 6 miles from the shop; you'll need your own transport.)
Northamptonshire farmhouse accommodation set in a rural location, with en-suite luxury bedrooms for all guests. All rooms include full English breakfast, ensuite, tea and coffee making facilities, colour TV, ample off-road parking. Guest have access to a separate lounge with log fire and a separate dining room.
---
Long-Arm Quilting Service FAQ
How long is the waiting list for quilting?
We do operate a waiting list for our long-arm service, but the length of it depends on many factors including the time of year and the complexity of the quilting you require. Generally the waiting time is between two and eight weeks.
You do not need to wait until your top is completely finished to book it in. If you are reasonably sure you can finish it within the waiting list time, book it in and use the waiting time to finish piecing!
How are your long-armers trained and for how long?
Our quilt room team are all trained in-house, and new long-arm staff train for several months before being allowed to work on customer quilts. Initially they work on practice pieces and then shop samples, and only graduate to customer quilts when we are confident their skills meet our quality standards.
Do I need to provide thread?
All quilting service prices include threads. We will use Superior King Tut threads to quilt your quilt. This is a top quality 100% long-staple, mercerised, Egyptian cotton and the range includes many beautiful variegated colours as well as solids. If you are able to deliver your quilt top to us, you can choose your colours when you visit. If you post your quilt top to us, a member of our the quilt room team will call to discuss suitable choices with you.
What about wadding/batting?
The cost of wadding and backing fabric is not included in the quilting service prices. We can help you choose from our range of wadding (batting) in a variety of fibres including cotton, polyester, wool and bamboo. Each fibre has its own characteristics and the choice of wadding will affect the look and the feel of your quilt. Our most popular choice for the quilting service is cotton/polyester blend wadding (eg, Hobbs 80/20). It makes the most of the good characteristics of both fibres – the natural cotton keeps the wadding breathable and drapey while the polyester gives it a little bit more loft and keeps the wadding fairly light.
If you prefer to supply your own, the wadding must be at least 4″ larger than the quilt top on all sides. This is because each layer (quilt top, wadding and backing fabric) is mounted separately onto the long-arm machine, and the backing and wadding layers need extra space for pinning at the top and bottom and clamping at the sides. Wadding from the bolt is preferable to pre-packaged wadding as this tends to be compressed and creased.
What should I use for backing fabric?
As with wadding, your backing fabric needs to be 4" bigger than the quilt top on all sides. Some fabrics are available in extra-wide widths such as 60", 90", 108" and 116". We stock a good selection in our Wide & Extra-Wide section and can help you choose something to suit. The fabrics we stock are 100% cotton as this is the best fibre for the backing.
Purchased sheets, even cotton ones, do not make good backing fabrics as they are usually tightly woven and can cause the needle to 'pop' at the back and leave large holes from which the wadding can escape (called bearding). Polyester sheets are also unsuitable.