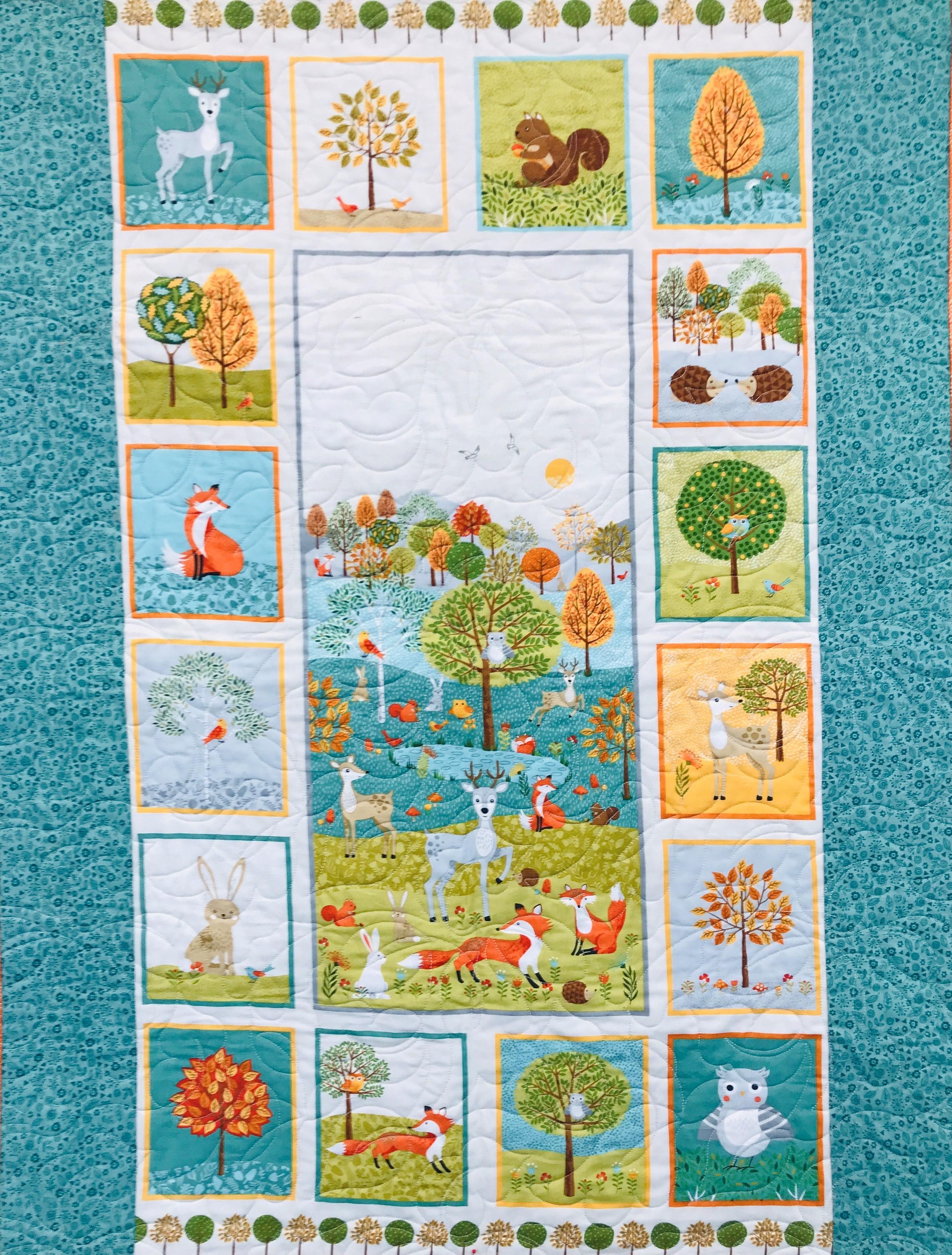 Click the image to enlarge
Hover over the image to zoom
The finished quilt measures approximately 33" x 43"
Fabric pack contains:
Forest Panel
30cm for borders
30cm fabric for binding
To complete the quilt you will need:
Wadding and backing fabric approx. 36" x 46"
For the backing you will need 1.2 metre of standard
width fabric Wadding widths vary so check wadding
quantity with your supplier.
---
Recommend this product to a friend or loved one
You will receive 5 Reward Points for every £10 your friend spends on their initial order.
Your friend will get £5 off their first order.
LOGIN TO REFER YOUR FRIEND
---
Want to be notified when this product is back in stock?
Complete the form below and we'll send you an email when it is.