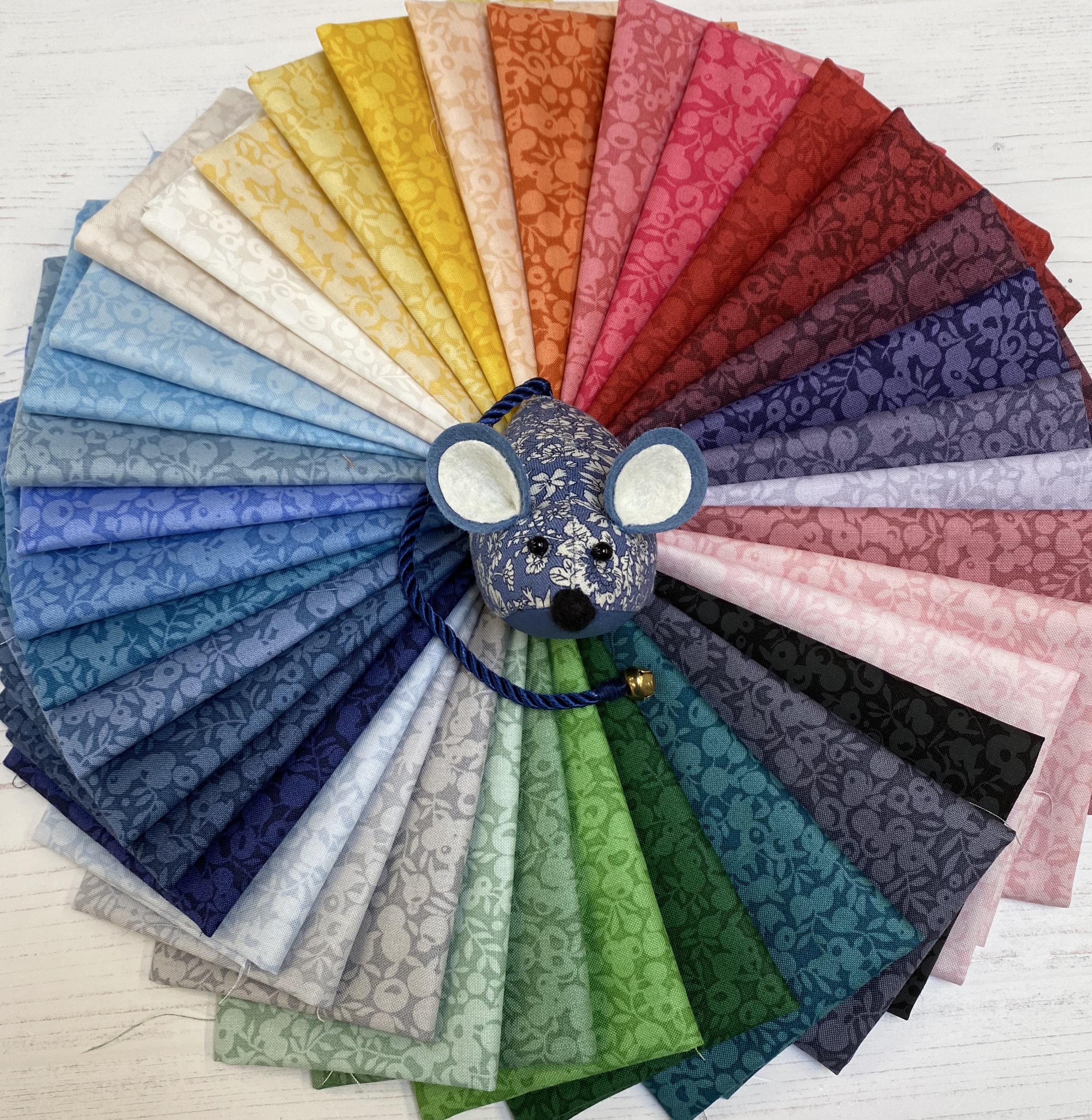 Click the image to enlarge
Hover over the image to zoom
Liberty - The Wiltshire Shadow Collection (Liberty Club)
38000
Total reward points
Brand
Liberty London Fabrics
Liberty - The Wiltshire Shadow Collection quilting fabrics collection 
This box has been collated using the full collection of the Wiltshire Shadow Collection pre cut into our useful sixteenth pieces. (Our sixteenth are fat eighth cut in half – each sixteenth is approximately 10.5" x 11" (25 cm x 28 cm).
The Liberty Fabrics Club
Our Liberty Fabrics Club is a new way to enjoy each full collection of Liberty quilting prints as soon as they arrive in the shop. 
Perfect for stash building, scrappy quilts and all sorts of small projects, with our Liberty Fabrics Club boxes, you'll receive every print in the collection cut into our useful fat eighth pieces. (Our fat eighths are fat quarters cut in half  – each fat eighth is approximately 10" x 19" (25 cm x 48 cm). 
Once you've purchased one collection, you'll automatically become a Liberty Fabrics Club member. You'll be able to preview each new collection as soon as we hear about it, and pre-order to guarantee your box of these always-in-demand fabrics before we offer them to the wider public. 
There is no obligation to buy each collection, but the boxes available will be strictly limited with Club members having first refusal.
---
Recommend this product to a friend or loved one
You will receive 5 Reward Points for every £10 your friend spends on their initial order.
Your friend will get £5 off their first order.
LOGIN TO REFER YOUR FRIEND
---
Want to be notified when this product is back in stock?
Complete the form below and we'll send you an email when it is.
Please note this is a pre-order item and will be dispatched by the end of November 2019