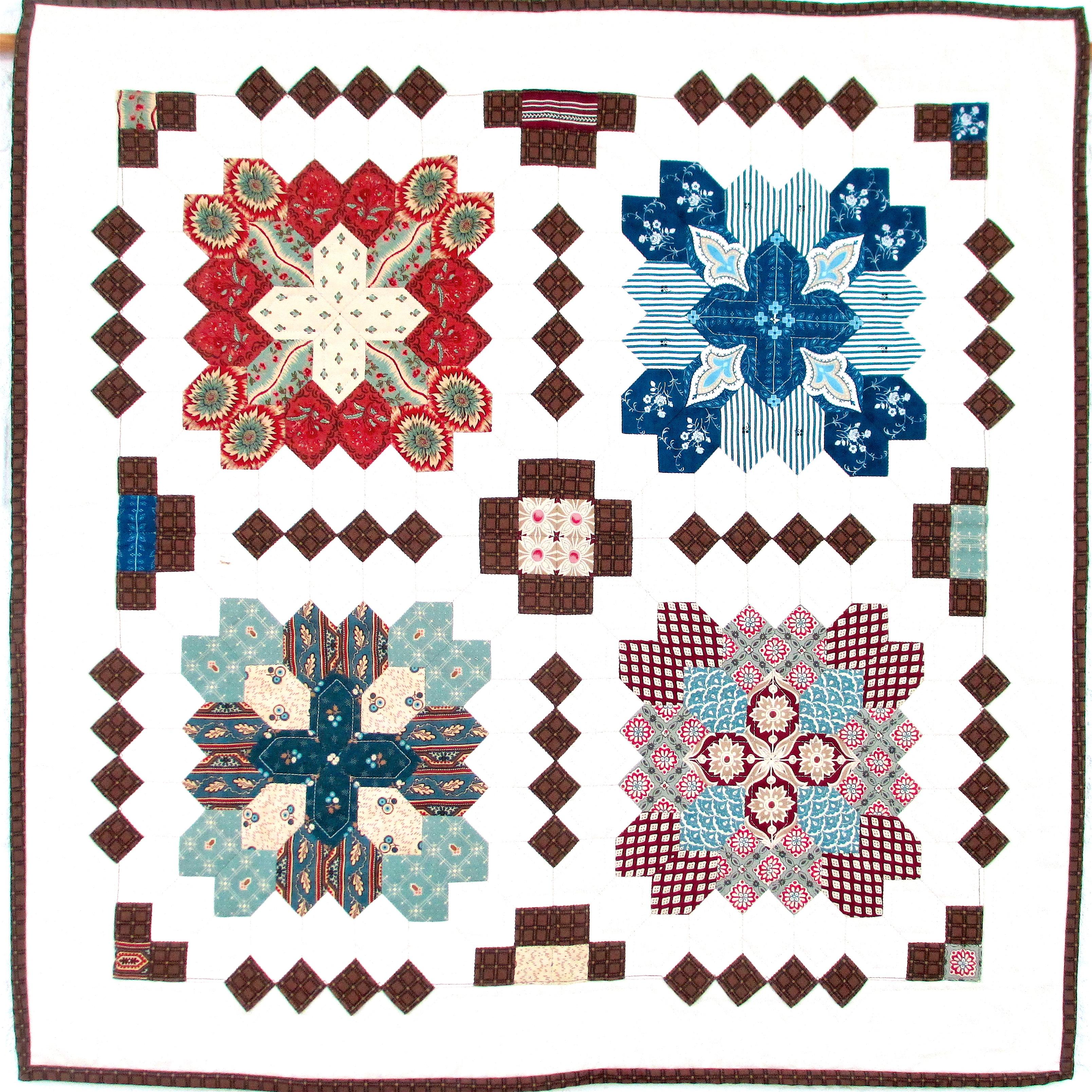 Click the image to enlarge
Hover over the image to zoom
Lucy Boston's Patchwork of the Crosses (POTC) Quilt Kit
This kit is based on Lucy's most famous coverlet, the Patchwork of the Crosses.
Your kit includes a curated selection of fabrics chosen to evoke the spirit of the original, along with instructions for EPP, pre-cut papers and acrylic templates to help with fussy-cutting. This "precision cutting" of fabrics is one element that made Lucy's work so special. She herself said:
"Interesting patterns can be made by cutting out particular details in the material and using them to make symmetrical figures of their own. This, of course, means very wasteful cutting whereas the original notion of patchwork was economy."
Your kit contains:
enough fabric to make 24 blocks, including –

3 m cream background fabric
1 m brown fabric for the background squares between blocks
32 x 20 cm pieces of feature fabrics for the blocks

set of acrylic templates to help with fussy-cutting
enough precut honeycomb and square paper templates to make 12 blocks*
* You can either construct the centre blocks and work outwards, re-using your paper templates, or contact us to order more.
** Fabrics will vary from those illustrated but will be in keeping with the original quilt and kits produced.