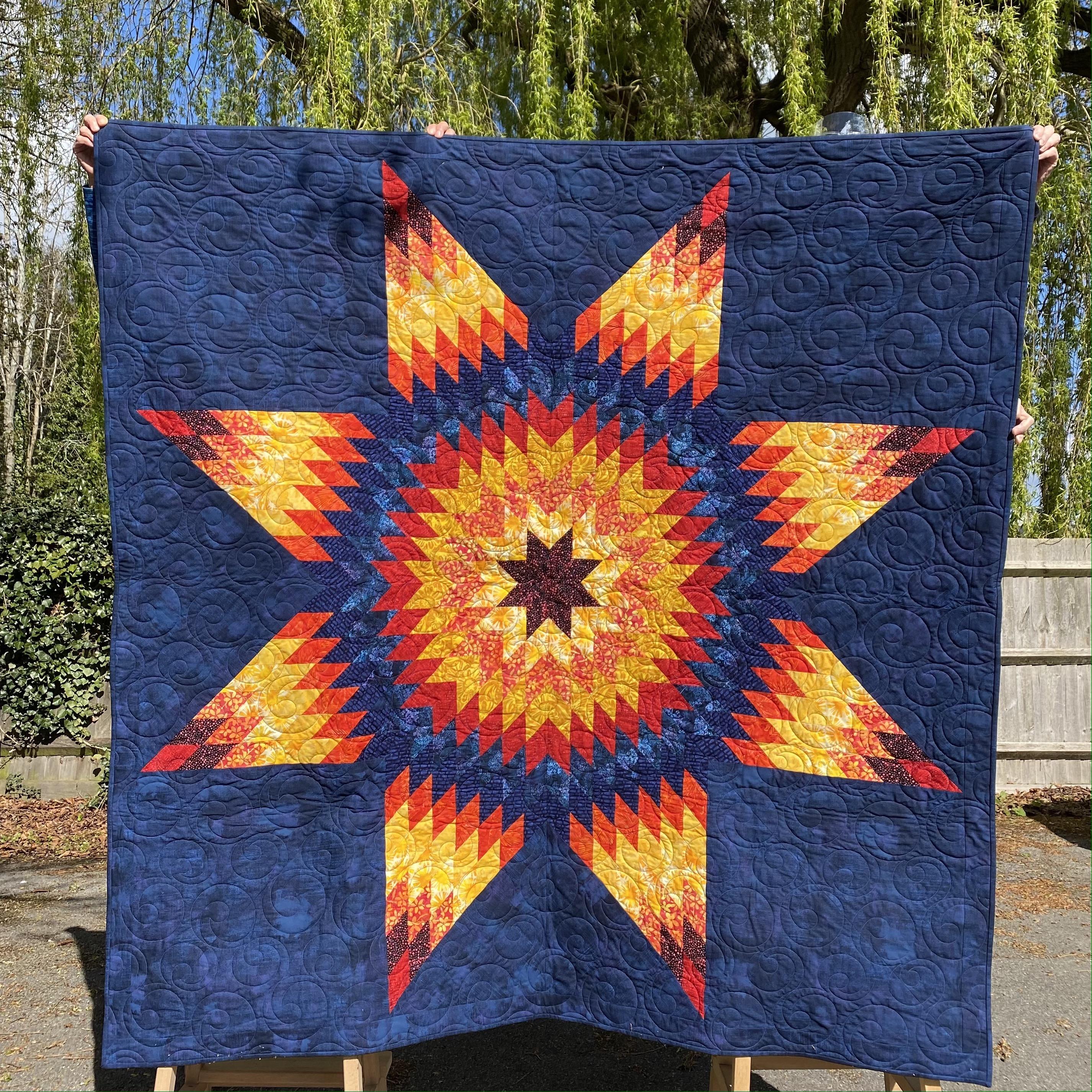 Click the image to enlarge
Hover over the image to zoom
Front and binding fabric and instructions to make a 'Fire Star' quilt measuring approximately 72" square
The kit includes:
Nine 50cm of Batik fabrics 
2.8m of navy fabric for sthe setting squares, outer border and binding. 
To complete the kit you will also need:
Wadding approximately 78" square 
Backing fabric approximately 78' square, (4 metres of standard width fabric) or you can use the leftover fabric along with an additional 2 meters of navy to piece and backing. 
Wadding comes in various widths- please check the quantity required with your supplier.