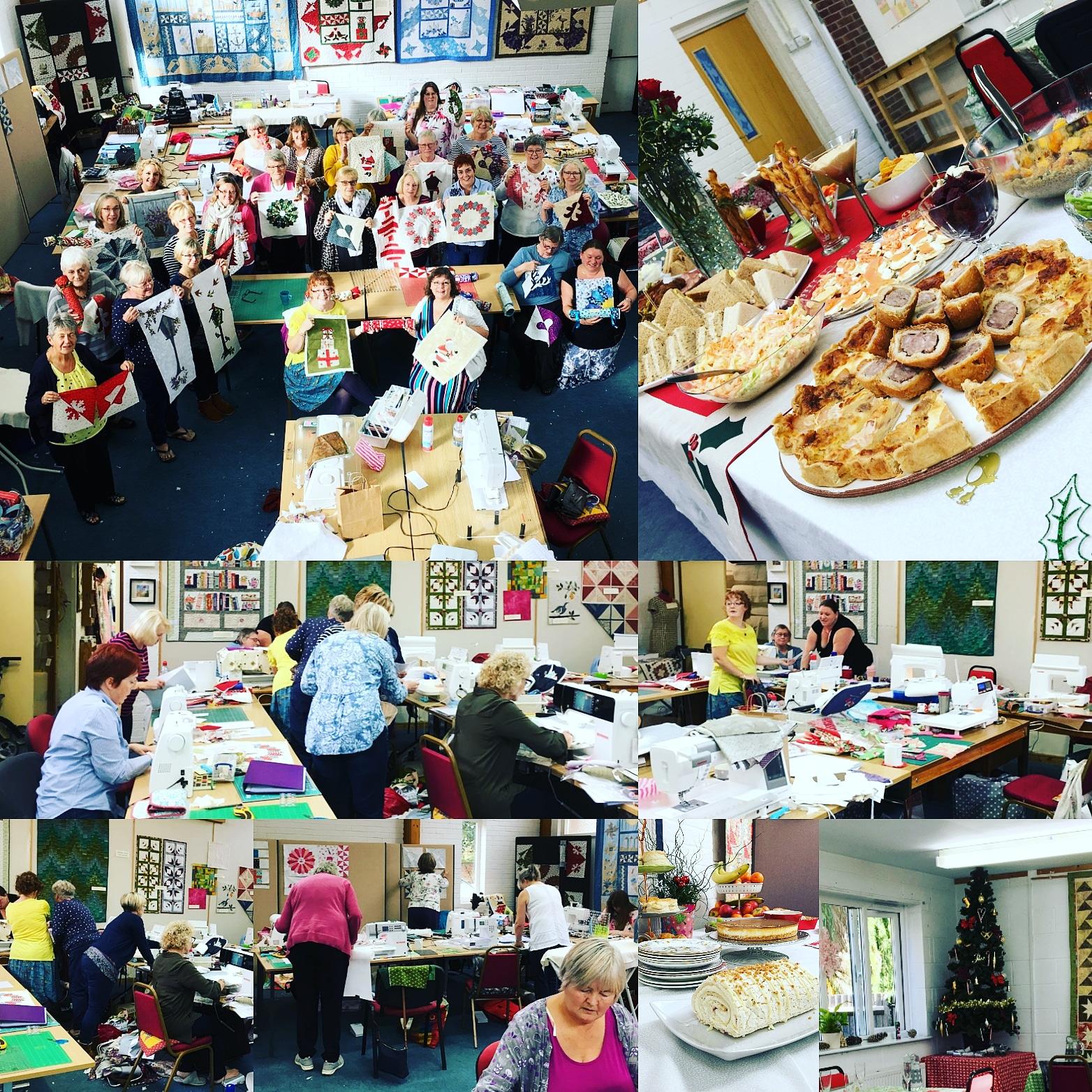 2019/05/03: Pick and Mix Retreat Twin Room
Friday 3, Saturday 4 & Sunday 5 May 2019
Tutor Wendy Le Maistre & Claire Le Maistre
Duration 3 Days
Bramble Babes Wendy and Claire Le Maistre will once again be hosting one of their popular retreats - The Pick and Mix Weekend Retreat. (if you haven't met Wendy and Claire, they're our tag team Mother and Daughter Babes - along with their experience of running quilt groups and giving talks, they are regular teachers and Friday Demo Babes.)
This time they will be teaching six techniques to create a quilt with a variety of blocks and the choice will be yours, both in fabrics (Seaside, Birdsong, Christmas or not!) and layout. Whatever you choose we can guarantee that you will learn a lot and have fun!
---
Want to be notified when this product is back in stock?
Complete the form below and we'll send you an email when it is.
For most retreats, you will need to bring your own supplies and equipment; a list of specific requirements and the itinerary is sent via email at the time of your booking. When materials are included or supplied by the tutor, this will be stated in the class description.
We are sorry, but sometimes we have to cancel due to circumstances beyond our control. If this arises we aim to give you 10 days' notice and a full refund. If you need to cancel your class booking, we require a minimum of 10 days' notice in order for you to receive a refund (less £3 administration charge). No refund can be given if less than 10 days' notice is given.