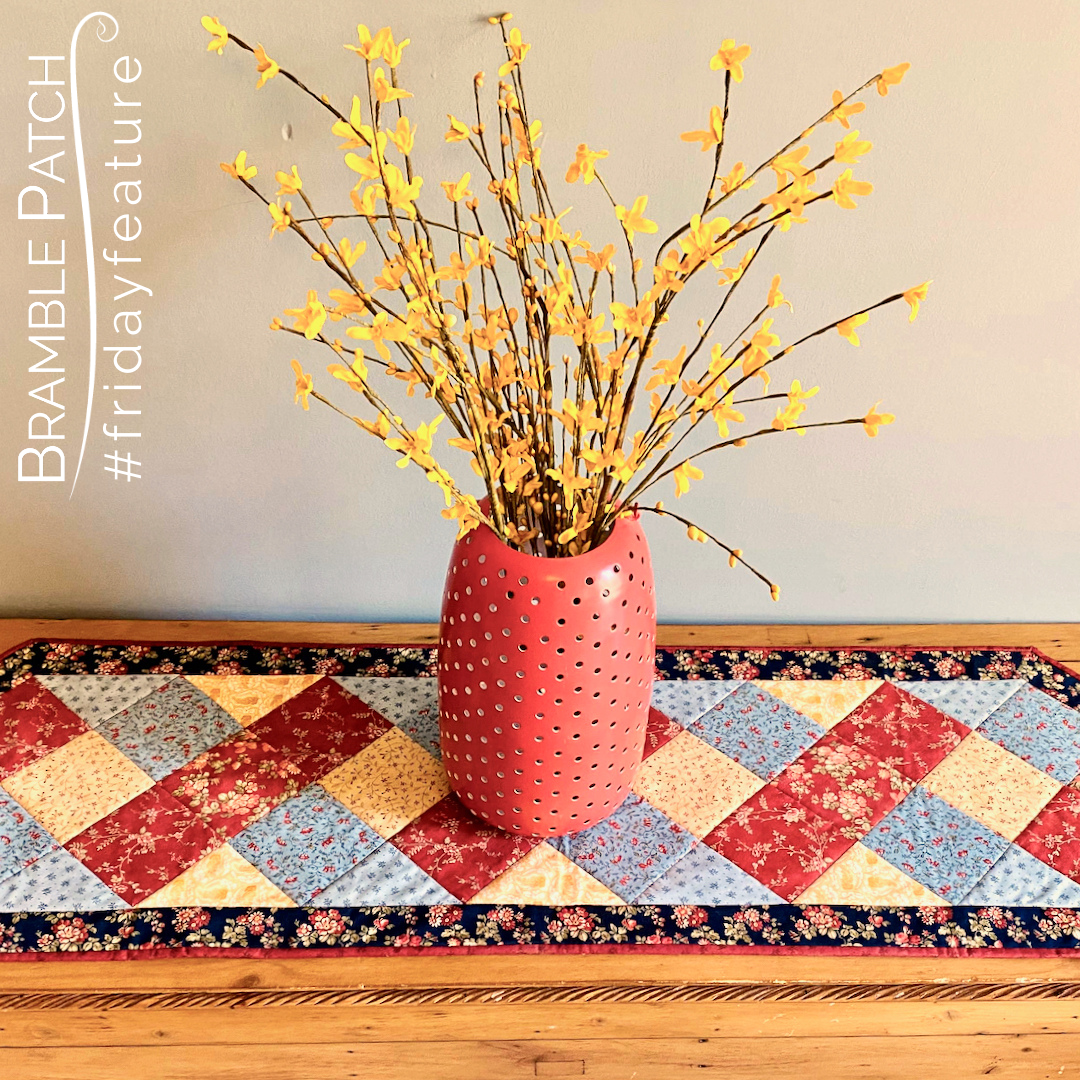 Click the image to enlarge
Hover over the image to zoom
Ribbon Weave Table Runner Kit - Memoirs
The finished runner measures approximately 57" x 15" - Please note that the boarder fabric and the binding fabric vary slightly from the picture however they are same colour and from the same collection. 
Included in the kit:
Two long quarters of Memoirs fabric
Six fat eighths of Memoirs fabric (two dark, two light & two medium)
To complete the runner you will also need:
Backing fabric approximately 18" x 59" (80cm of a normal width fabric is sufficient, cut in half length ways and rejoin selvage to selvage)
Wadding approximately 18" x 59"
---
Recommend this product to a friend or loved one
You will receive 5 Reward Points for every £10 your friend spends on their initial order.
Your friend will get £5 off their first order.
LOGIN TO REFER YOUR FRIEND
---
Want to be notified when this product is back in stock?
Complete the form below and we'll send you an email when it is.