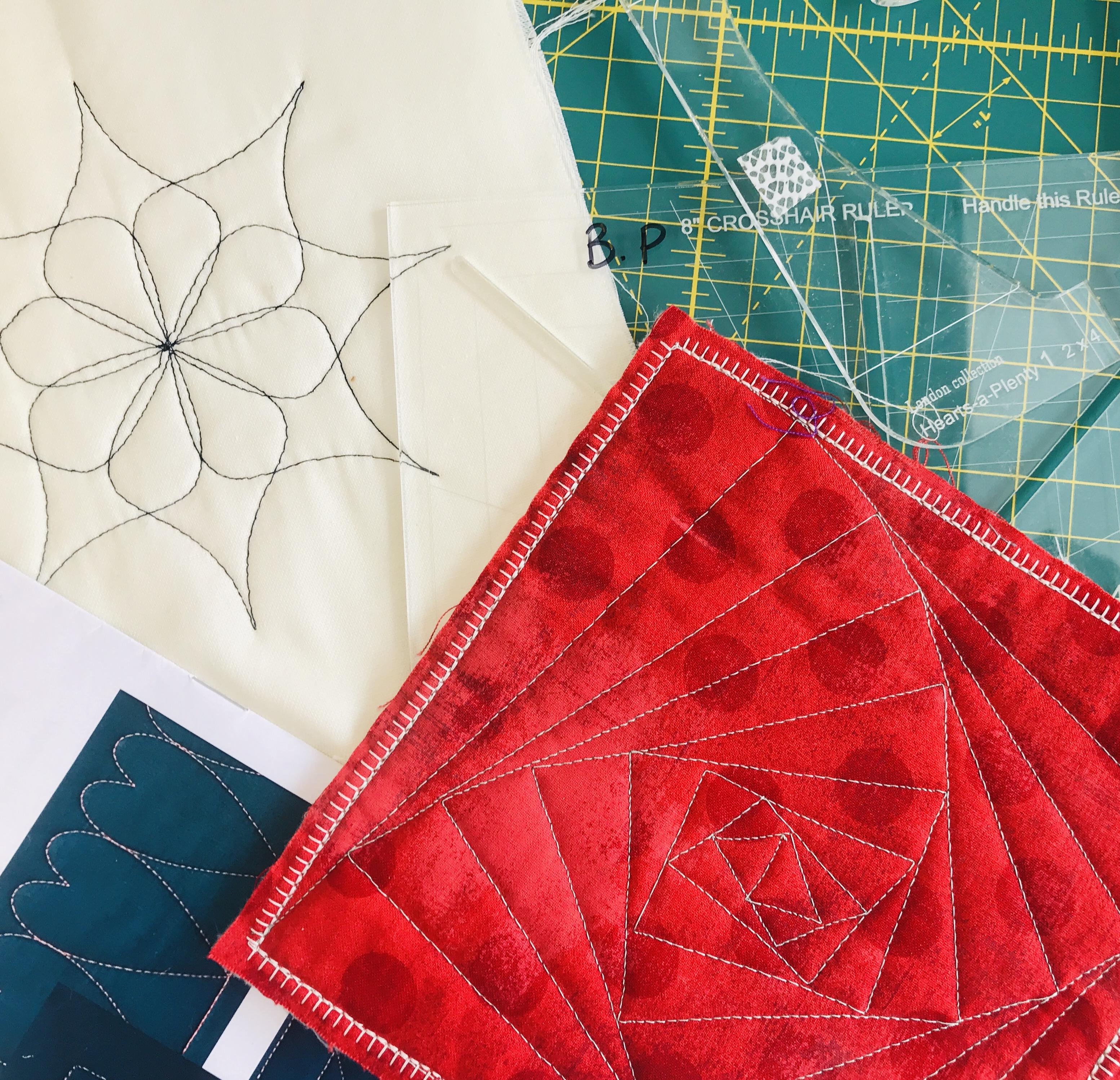 2022/10/17 - Ruler Workshop - Half Day
Monday 17th October 2022
Tutor Claire Le Maistre
Duration 10am till 1pm
Join Claire to learn how to use your quilting rulers on your sewing machine.
Any make of machine or ruler is welcome and you will pick up lots of hints and tips for creating intricate quilting designs and patterns.
---
Want to be notified when this product is back in stock?
Complete the form below and we'll send you an email when it is.
Requirements;
Machine in good working order with foot pedal and power cable
Quilting needles  (size 70 or 80) or Jeans denim needles,  size 70 or 80.
Quilting rulers
Ruler foot specific to your machine  (please phone to discuss with Claire or Wendy  if you have any queries about feet for your machine)
Fabric sandwiches x 3 - each measuring 18" square - plain fabric will be easier, with 80/20 wadding.
Contrasting thread, bring a selection including variegated if desired.
Usual sewing kit
Pen, pencil, note book
Chalk making pencil.
For most classes and workshops, you will need to bring your own supplies and equipment; a list of specific requirements can be see above. When materials are included or supplied by the tutor, this will be stated in the class description.
All workshops and classes must be paid for in full. We are sorry, but sometimes we have to cancel a class due to circumstances beyond our control. If this arises we aim to give you 10 days' notice and a full refund. If you need to cancel your class booking, we require a minimum of 10 days' notice in order for you to receive a refund (less £3 administration charge). No refund can be given if less than 10 days' notice is given.
If we are forced to cancel a class due to COVID 19 restrictions a full refund will be given. If a an attendee is required to self isolate due to COVID 19 the class fee will also be refunded.