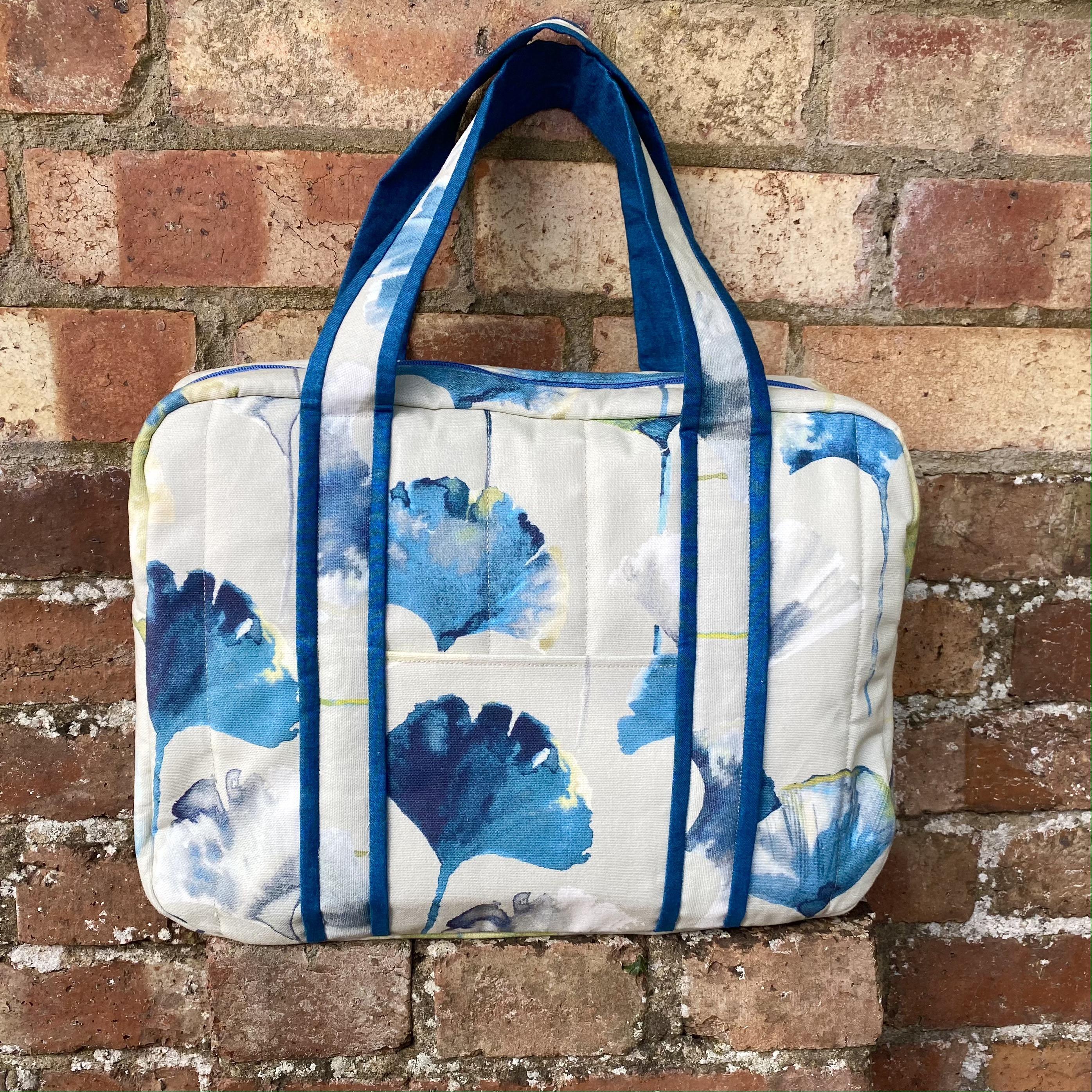 2021/09/18: Jacky Lee - Ginkgo Bag
Saturday 18th September 2021
Tutor Jacky Lee
Duration 1 Day
Come and spend a day with Jacky making this fabulous Ginkgo Bag. The bag lends itself as being used as a book back, laptop bag or anything else you fancy. You will learn number of techniques while constructing the bag including how to insert a zip. 
---
Want to be notified when this product is back in stock?
Complete the form below and we'll send you an email when it is.
Requirements - Small Holdall Style Linen Bag 
Main Fabric (52" wide linen) -

 

80cm
Lining (42" wide) -

 

80cm 
Contrast Fabric

 - 

20cm 
Wadding

- 

50cm  
Vilene

- 

1.4m
20" Zip

    
For most classes and workshops, you will need to bring your own supplies and equipment; a list of specific requirements can be see above. When materials are included or supplied by the tutor, this will be stated in the class description.
We provide free unlimited tea & coffee however we are no longer providing lunches. 
All workshops and classes must be paid for in full. We are sorry, but sometimes we have to cancel a class due to circumstances beyond our control. If this arises we aim to give you 10 days' notice and a full refund. If you need to cancel your class booking, we require a minimum of 10 days' notice in order for you to receive a refund (less £3 administration charge). No refund can be given if less than 10 days' notice is given.
If we are forced to cancel a class due to COVID 19 restrictions a full refund will be given. If a an attendee is required to self isolate due to COVID 19 the class fee will also be refunded.