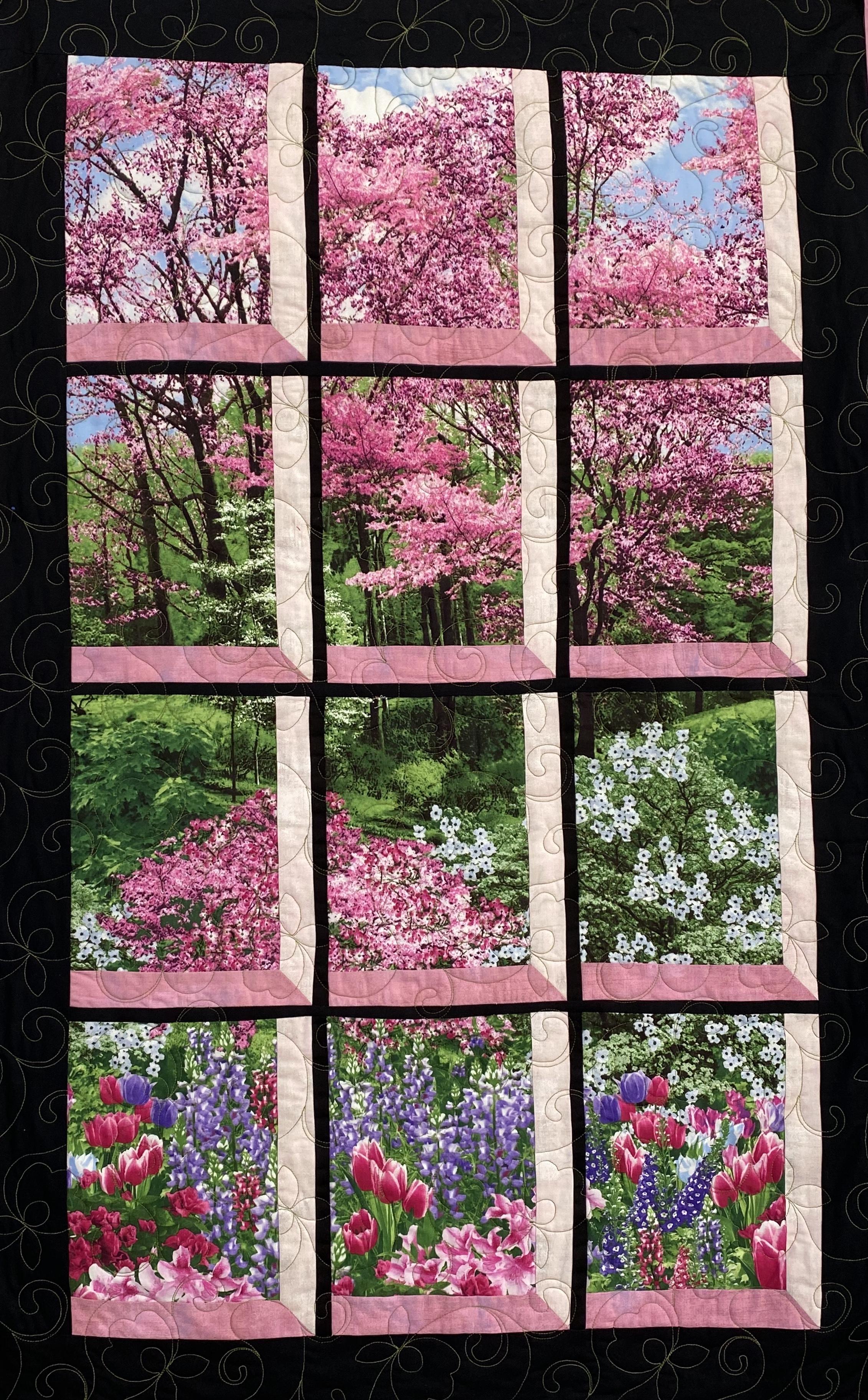 2021/10/23 Wendy Le Maistre - Attic Windows
Saturday 23rd October 2021
Tutor Wendy Le Masitre
Duration 10am till 4pm
Join Wendy Le Maistre for a fun day making a stunning attic window quilt featuring your choice of panel or 'view through the window' - we have plenty to choose from both online and in the shop (but keep an eye out for our new arrivals!)
Wendy has made multiple of these so come and be inspired – the outcome is just gorgeous!
---
Want to be notified when this product is back in stock?
Complete the form below and we'll send you an email when it is.
Requirements:
Cutting mat
Rotary cutter
Fabric scissors
Long ruler
Square ruler
Fabric marker
Pins
Notepad & pen
General sewing kit
If your using a panel approximately 24" x 44" the extra fabric will be as follows:
Light sill – 30cm
Medium sill – 30cm
Window frame – 30cm
Binding fabric – 50cm
Outside sashing/ wallpaper 50cm
Thread to match fabric
(If you're panel is a different size, the fabric requirements will vary, however do not fear the wonderful Wendy will be on hand to help you calculate this on the day.)
For most classes and workshops, you will need to bring your own supplies and equipment; a list of specific requirements can be seen above. When materials are included or supplied by the tutor, this will be stated in the class description.
We provide free unlimited tea & coffee however we are no longer providing lunches. 
All workshops and classes must be paid for in full. We are sorry, but sometimes we have to cancel a class due to circumstances beyond our control. If this arises we aim to give you 10 days' notice and a full refund. If you need to cancel your class booking, we require a minimum of 10 days' notice in order for you to receive a refund (less £3 administration charge). No refund can be given if less than 10 days' notice is given.