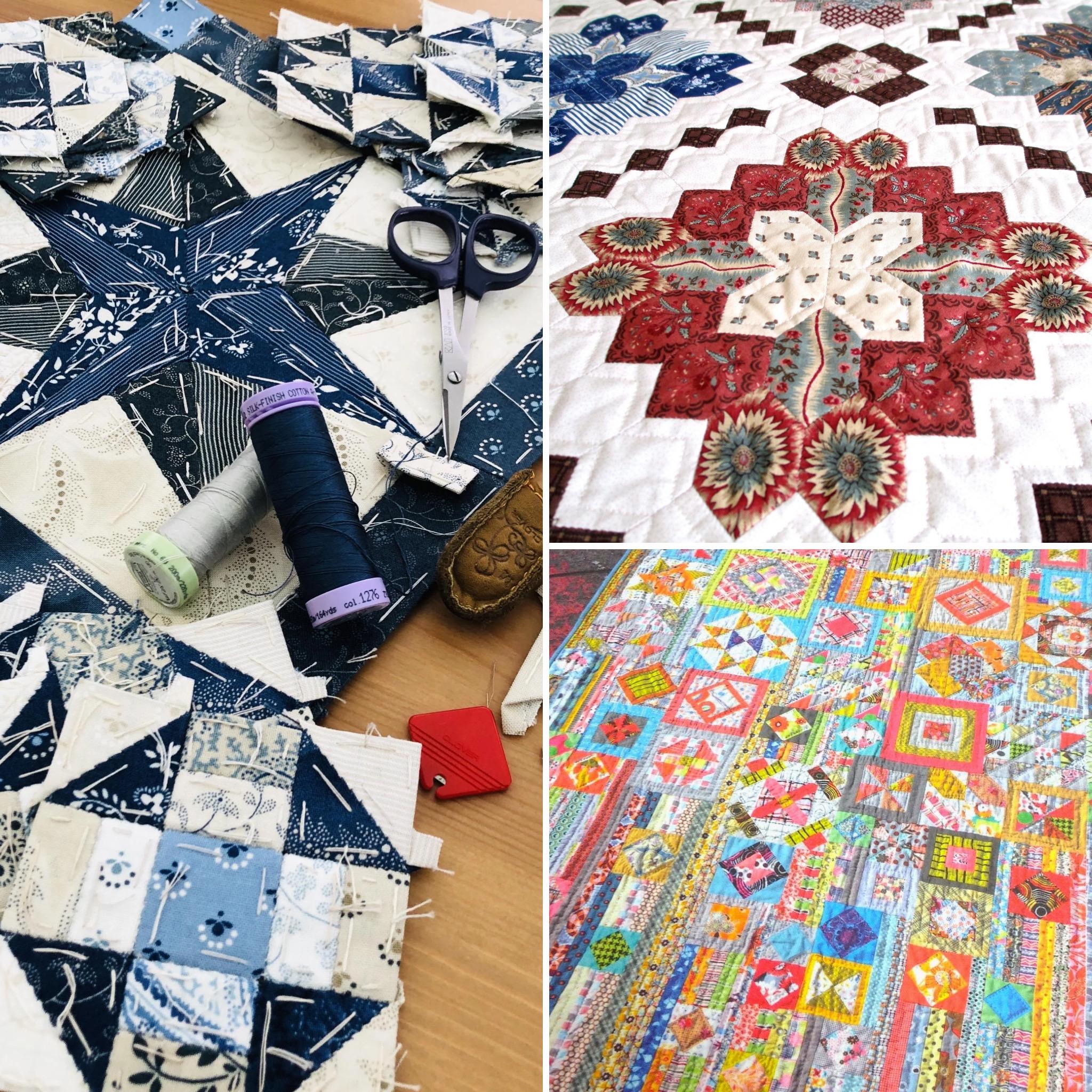 2022/10/22: Alicia's Hand Sewing Class SATURDAY
Saturday 22nd October 2022
Tutor Alicia Armstrong
Duration Day Class - 10am till 4pm
Come and spend a relaxing day stitching by hand with Alicia.
This session is ideal for anyone who would like to explore hand stitching in patchwork and all the options available to achieve the fully 'hand stitched' quilt. Whether its learning the technique of EPP (English Paper Piecing), learning to draft blocks to create your own templates or even exploring 'fussy cutting' techniques, these sessions aim to help you achieve your own hand created heirloom. 
You can work towards a sampler quilt, a Lucy Boston Patchwork of the Crosses, or begin a Farmer's Wife or Gypsy Wife quilt – or maybe you have your own quilt in mind. 
Be warned – hand sewing is very addictive!
---
Want to be notified when this product is back in stock?
Complete the form below and we'll send you an email when it is.
Requirements
• fabric will depend on your chosen project – Alicia will provide help in choosing if you require it
Usual basic sewing equipment e.g. needles, pins, sharp, scissors for fabric and paper, thimble (if you use one), thread in a neutral colour, stitch-ripper, pencil, notebook
For most classes and workshops, you will need to bring your own supplies and equipment; a list of specific requirements can be seen above. When materials are included or supplied by the tutor, this will be stated in the class description.
All workshops and classes must be paid for in full. We are sorry, but sometimes we have to cancel a class due to circumstances beyond our control. If this arises we aim to give you 10 days' notice and a full refund. If you need to cancel your class booking, we require a minimum of 10 days' notice in order for you to receive a refund (less £3 administration charge per class). No refund can be given if less than 10 days' notice is given. Free tea and coffee is available all day in our students' kitchen.If we are forced to cancel a class due to COVID 19 restrictions a full refund will be given. If a an attendee is required to self isolate due to COVID 19 the class fee will also be refunded.