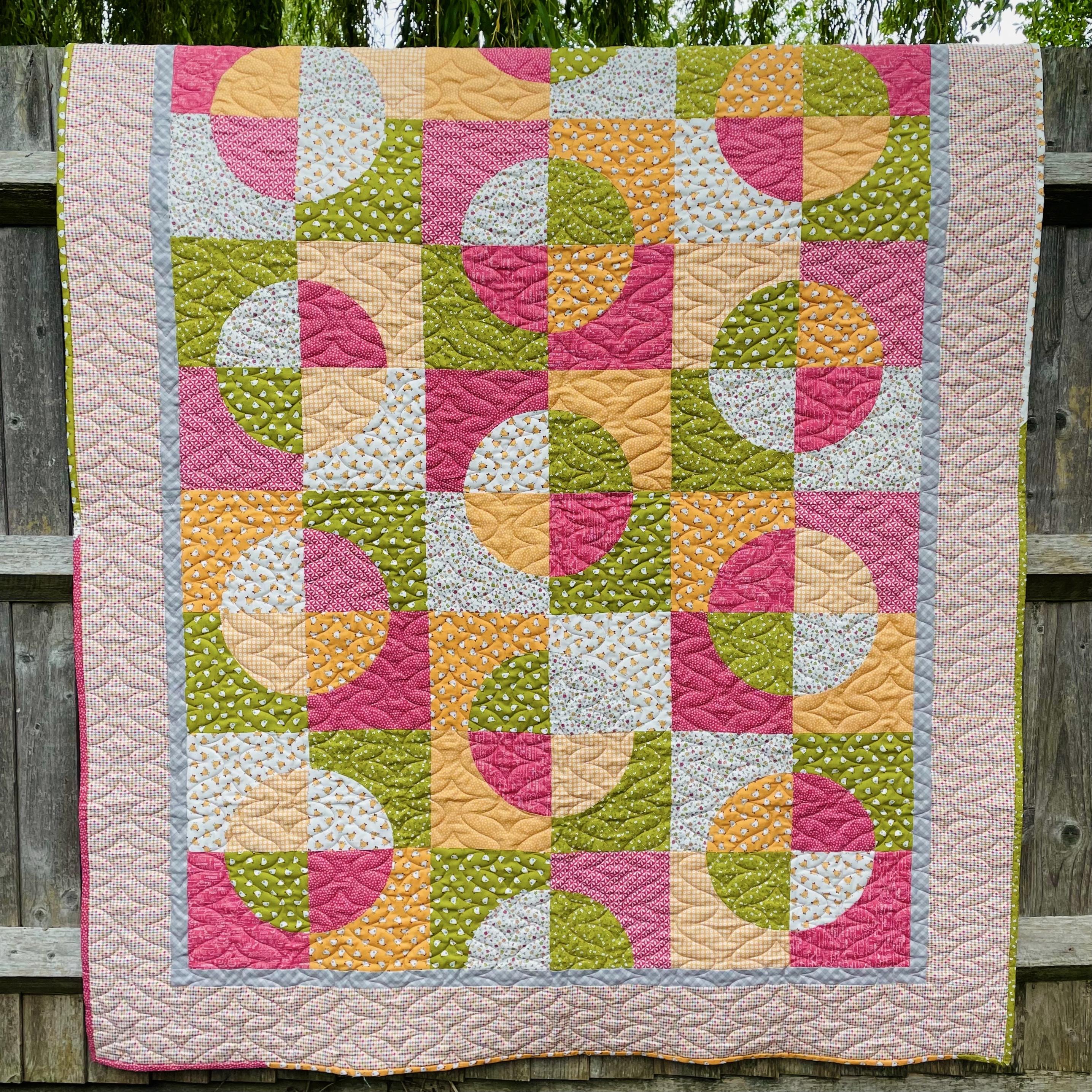 Click the image to enlarge
Hover over the image to zoom
Front and binding fabric plus instructions to make a Spring Chicken Quilt measuring approximately 54" x 68".
The kit includes:
Ten 40cm of Spring Chicken fabrics  
25cm for inner border 
90cm for outer border
To complete the quilt you will also need:
Optional: 71/2" Drunkards Path Templates
Optional: 28mm rotary cutter if using the Drunkards Path Templates
Template plastic
Backing fabric and wadding approx. 58" by 72"