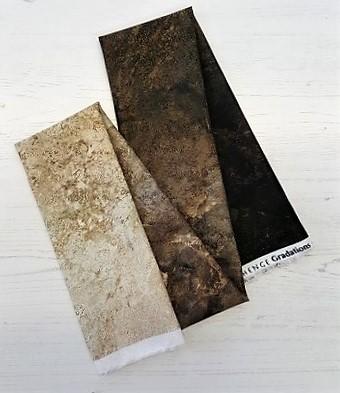 Click the image to enlarge
Hover over the image to zoom
Stonehenge Gradations Slate DP39420 97
Manufacturer Item: DP39420 97
Description: 100% Cotton
Type: 44"-45" Wide
Designer/Author: Linda Ludovico
Group Name: Stonehenge Gradations
Colour: Beige & Brown
Theme: Nature
Please note that due to the progression of colour within the Stonehenge Gradations range these fabrics are available to purchase in long quarters only and by the metre.
---
Recommend this product to a friend or loved one
You will receive 5 Reward Points for every £10 your friend spends on their initial order.
Your friend will get £5 off their first order.
LOGIN TO REFER YOUR FRIEND
---
Want to be notified when this product is back in stock?
Complete the form below and we'll send you an email when it is.