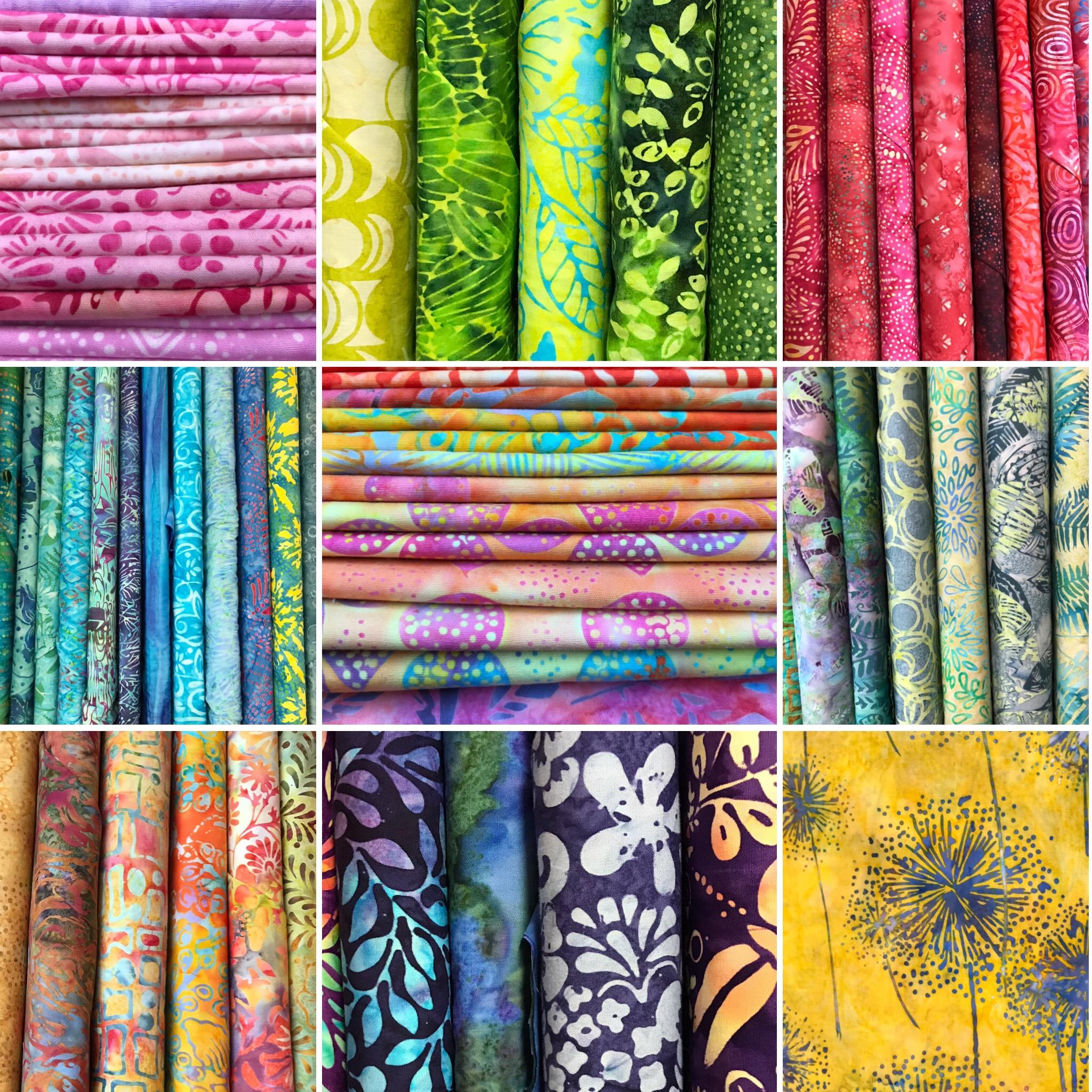 Click the image to enlarge
Batik Club - 6 Monthly Boxes
Batik Club - 6 monthly boxes each containing eight fat eighths
We have designed the Batik Club for those who love batik fabrics and are looking to build their stash. It would also make a stunning gift for yourself or a fabric loving friend or relative. 
The Bramble Babes will collate a curated box of eight fat eighths of batik fabrics which will be sent out to you on a month by month basis for six months. 
How it works
This is a six-month subscription with payment up front. The cost is £90 which works out at just £15.00 per box including postage. 
Each month you will receive a box through the post containing a fabulous selection of eight fat eighths.  The boxes will be curated based on the season and will be themed. Please note that the fabric may vary from box to box however each month will follow the same theme. 
Each box will also include a voucher code will with entitle you to a 10% discount on future fabric purchases while you are a member of the Batik Club.
Fabrics
All fabrics will be of a high quality batik from suppliers such as Moda, Hoffman, Island Batiks and Stof.
When we start
Your first box will be despatched on or around the 15th March, thereafter each box will arrive with you mid month.
Other stuff
As a Mystery Club member you're welcome to join us online in our Bramble Clubs Facebook Group or in person at one of our Club Days. Both places provide the opportunity to chat to other members and get help from Alicia and the other Babes if you need it.
---
Recommend this product to a friend or loved one
You will receive 5 Reward Points for every £10 your friend spends on their initial order.
Your friend will get £5 off their first order.
LOGIN TO REFER YOUR FRIEND
---
Want to be notified when this product is back in stock?
Complete the form below and we'll send you an email when it is.