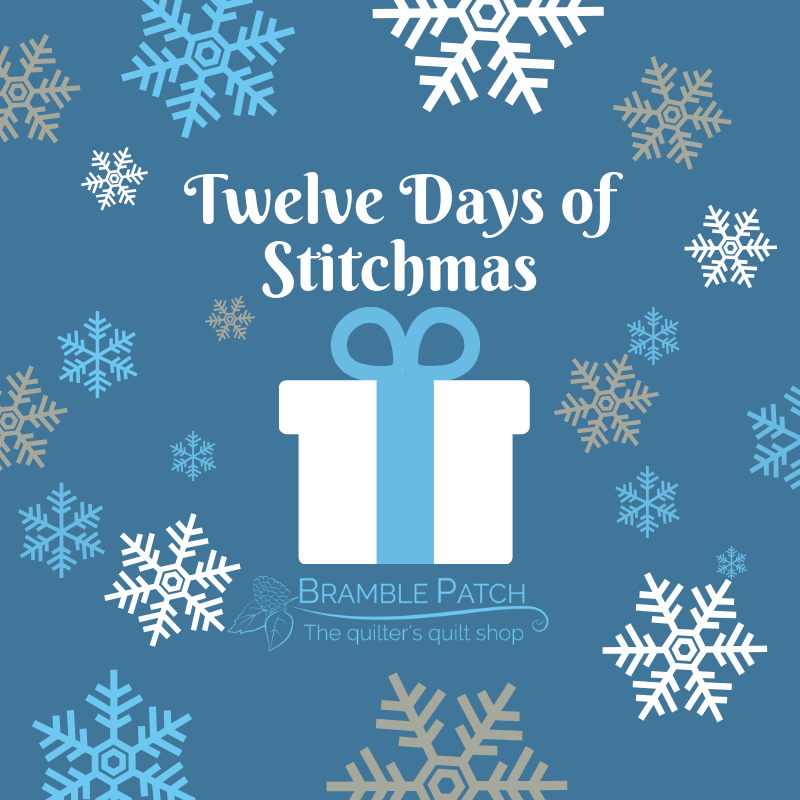 Click the image to enlarge
Hover over the image to zoom
Twelve Days of Stitchmas 2021 Complete Surprise Box
SKU
STITCHMASCOMPLETE2021
Back by popular demand and just what you need to treat yourself or a loved one, here is the Twelve Days of Stitchmas 2021. And once again we are giving you the opportunity to receive the whole box in advance so you can open each treat daily from the 1st December*.
Wait, what's this?
Once again it's a bit of a mash-up between a crafty advent calendar, a Christmas hamper, and a box of selected mini-kits and fabric! Whether you buy it as a gift or for yourself, it will delight the recipient with lots little projects to complete and fabric to add to their stash. And this year because we all need something to cheer us up now, why not buy the whole box now so you wake up to a little treat each morning - that's as long as you can trust yourself to wait each day!
Have yourself a Merry Crafty Christmas and let it sew, let it sew, let it sew!
We will still be revealing surprise products each day from the 1st to the 12th of December so if you receive the whole box in advance we kindly request that you DO NOT POST pictures of your treats on any social media sites - we wouldn't want to spoil the surprise for those who like to wait to see each treat daily before they "add to basket" - there will be consequences for those who breach this..... and you wouldn't want to be on the naughty list would you?
Important - Delivery Details 
If you purchase the full Box upfront this will be despatched on Friday 26th or Monday 29th November (please note: delivery date will depend on your local Royal Mail delivery service).
If you chose to purchase the items during the 12 days these will be boxed up and sent out together by the 15th December. (Again, please note that the delivery date will depend on your local Royal Mail delivery service)
* You will still be able to purchase the items individually from the 1st - 12th December, however, in a change for 2021, the items on offer each day are for ONE DAY ONLY. Any discounted prices or additional 'extras' will not be available if ordered at a later date.