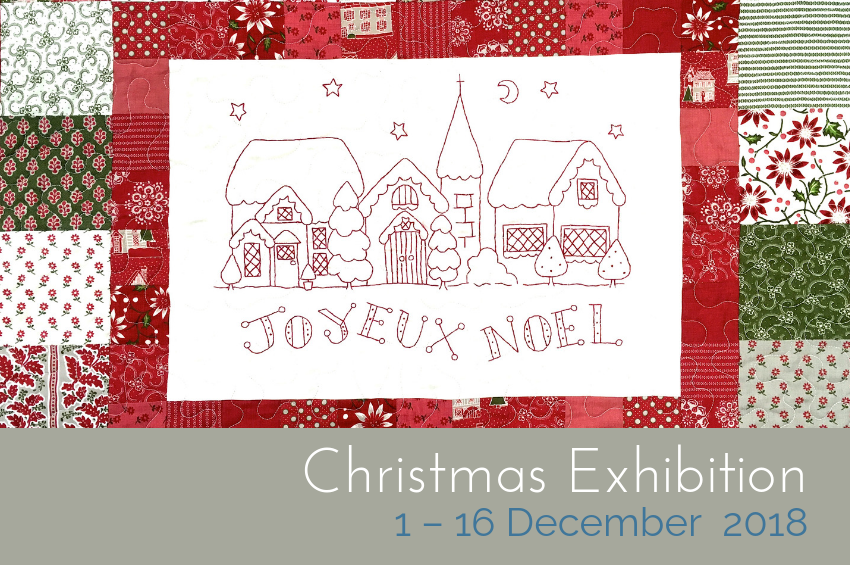 Events
Christmas Exhibition : 1 - 15 December 2018
Our annual Christmas Exhibition this year will be on display from Saturday 1 December 2018 for two weeks.
This is your chance to see a huge range of beautiful quilts, wall-hangings and smaller projects made by our students, customers, club members and the Bramble Babes. The Christmas exhibition is always an abundant and eclectic display of patchwork, quilting, embroidery, garments, home décor items and more!
As always we will be raising money for Macmillan Cancer Support, there will be plenty of last-minute gift ideas in the shop, and seasonal refreshments for those weary of the Christmas rush!
If you've made something in one of our classes or clubs, or sewn something with our fabrics, we'd love to show it off for you! Please let us know asap if you have something for the exhibition (all contributions welcome – yes, even from beginners!) We'll need to receive it at the shop by 26 November to prepare for the exhibition.