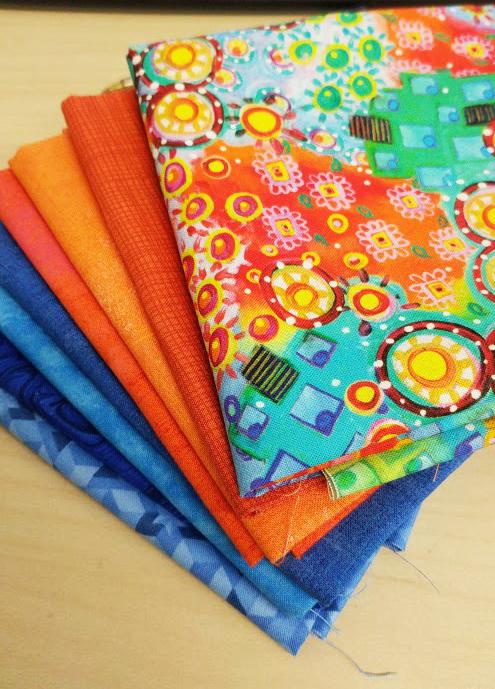 The Story SEW Far
Let the stitching begin! Check out my fabulous choice of fabrics!
Thank you for visiting my blog page I hope you will enjoy my posts! - I shall try to keep it updated as frequently as possible, well when I'm not too engrossed in my new-found hobby!
So here's a bit about me, Sally: I'm not new to the creative world as I have always enjoyed a spot of cake making/decorating and thoroughly enjoy to draw and paint! But patchwork and quilting - well this is a whole new universe!
I started here at Bramble Patch back in February of this year, with my main role helping bring together and launch our new website, which in itself has been a wonderful, eye-opening starting point!
The Bramble Babes (my truly mad yet ever-so talented and wonderful colleagues!) have welcomed me in, shown me the ropes, surrounded me by wonderful fabric and mountains of patchwork and quilting delights and now the true journey begins! "Will she get the bug?" they ask... well let's just see!
For my first project, I've decided to make a machine-pieced sampler quilt, and with the fantastic help and guidance from one of our regular tutors, Linda Chevin-Hall, I hope it'll turn out as good as her samplers! I'll keep you in the loop!
Happy Stitching
x Sally x