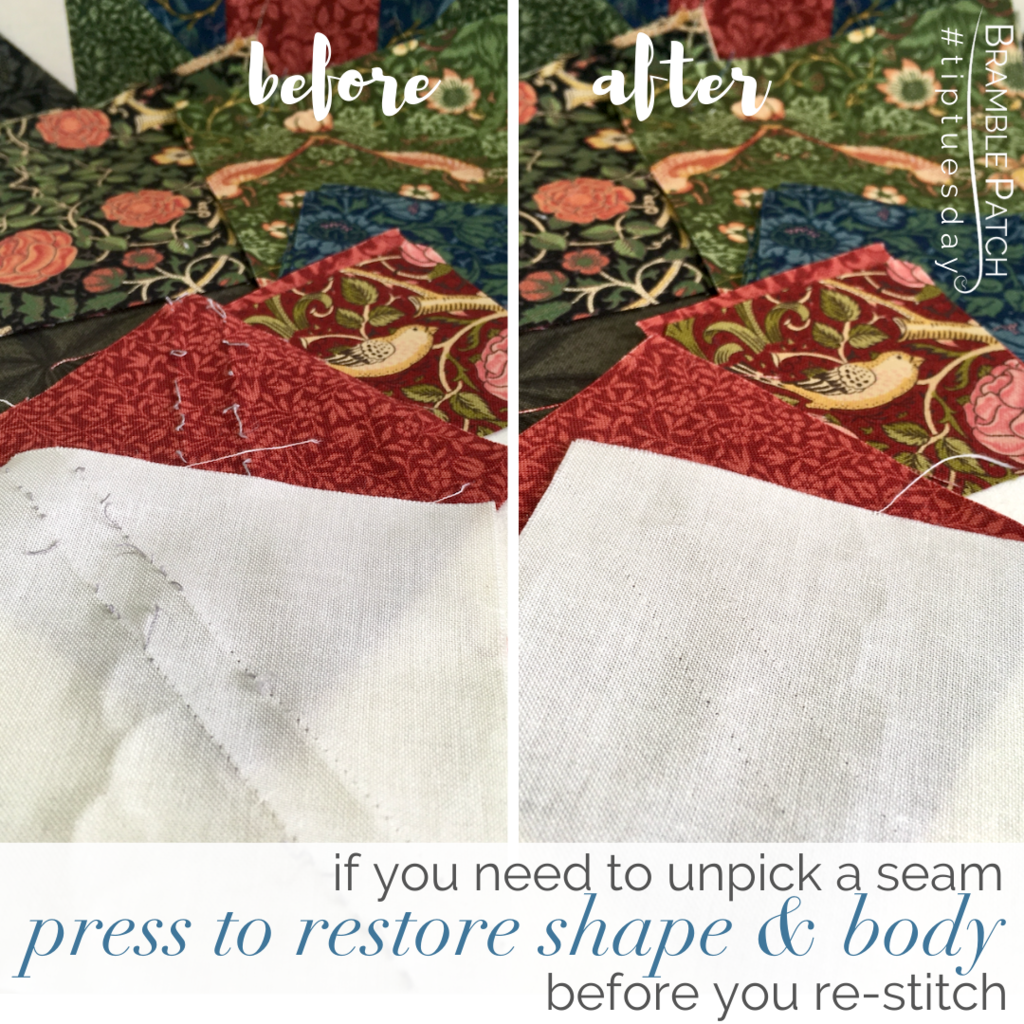 Patchwork & Quilting Tips
Press after unpicking
Unpicking, seam ripping, reverse stitching, frogstitch (rippit, rippit) – what do you call it? It's never a fun task and the more you handle those pieces, the more distorted and frayed they can get.⁠
⁠
So this week's Tuesday tip is a simple-but-useful one: always re-press your pieces after you've unpicked a seam! Even better, re-press using steam and starch (or starch substitute). This will :⁠
⁠
→ help to smooth back the warp and weft threads to close up the previous seam holes⁠
→ remove handling creases and restore body to the fabric⁠
→ give you a chance to correct any distortion or stretched edges from handling⁠
⁠
All of which will make it easier to re-stitch the seam accurately and disguise any evidence of the mistake. No one will ever know!
⁠
Fabrics shown are from the "Best of Morris Fall" collection from Moda Fabrics.