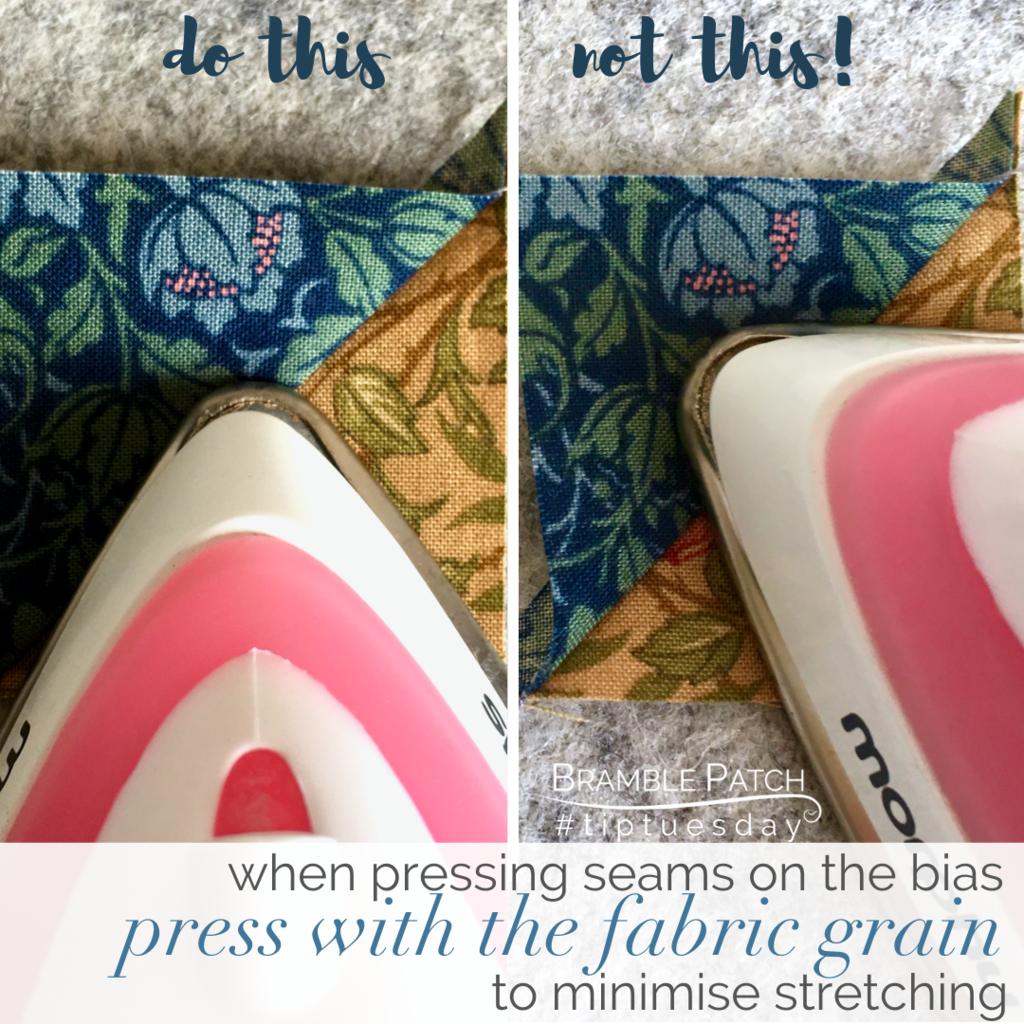 Patchwork & Quilting Tips
Press with the fabric grain on bias seams
Here's a tip for when you're making HST (half-square triangle) units, especially if you find they come out more like diamonds than squares! It also applies to any block or unit with seams on the bias, including flying geese...⁠ ⁠
To minimise stretching the units out of shape as you press, align the iron with the grain of the fabric rather than perpendicular to the seam. This way you can gently manipulate the fabrics with the iron to get that seam nice and flat without the risk of stretching. It's quick and easy if you're pressing to the side, as you're helping to keep the unit square as you go. ⁠ ⁠
(It's harder to do this if you're pressing seams open, so you'll need to press the seam open on the wrong side first, and then press again with the grain on the right side.)⁠ ⁠
Whichever way you press, this tip means less distortion in your units, which equals more accurate piecing and a flatter top. Yay!
Fabrics shown are from the "Best of Morris - Fall" collection.