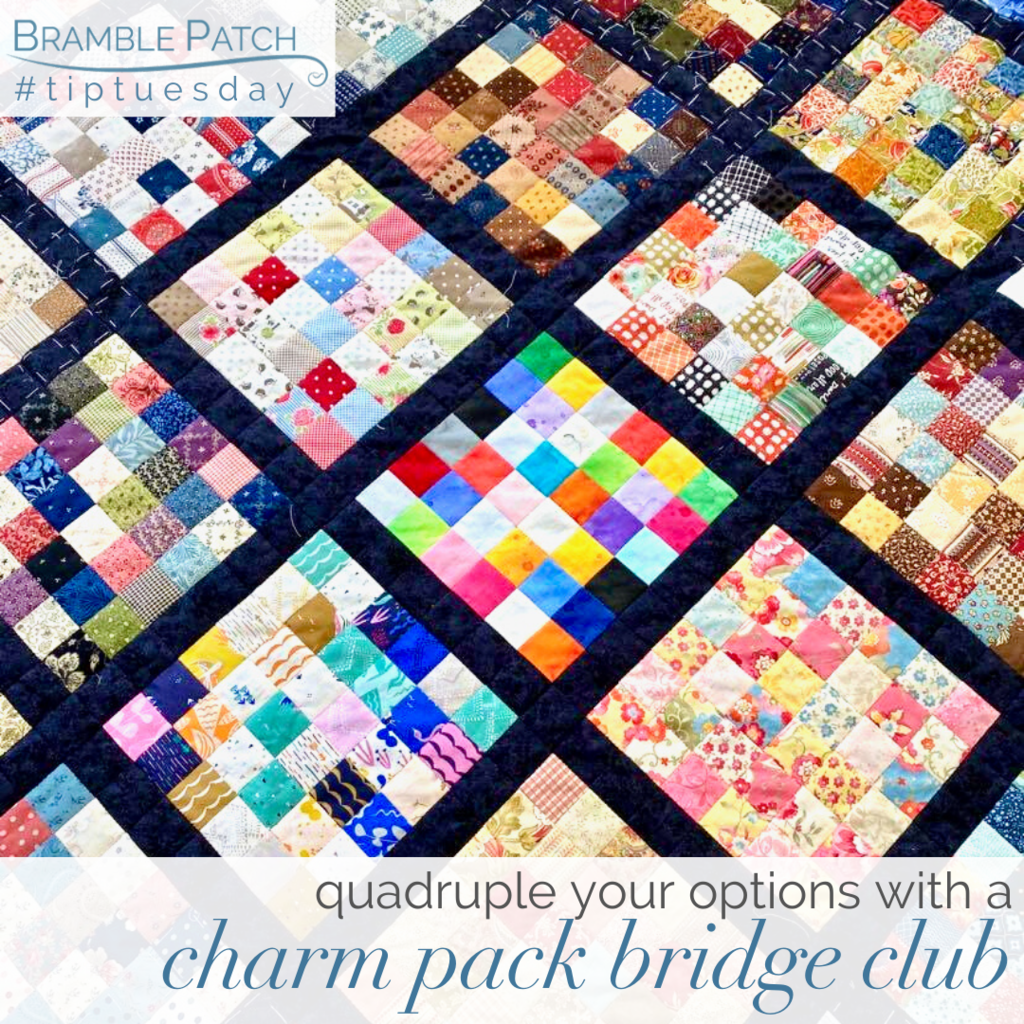 Patchwork & Quilting Tips
Quadruple your options with a charm pack bridge club
Still wondering what to do with those delicious charm packs you've collected? This week's tip is a fun way to increase your options and share with friends – we call it Charm Pack Bridge Club!
Here's how it works:
choose your three favourite quilting friends (or the ones with the best fabrics) for your Charm Pack Bridge Club
everyone purchases, or supplies from stash, a different charm pack (that's 42 x 5" squares from a collection)
everyone cuts each of the 5" squares in their pack into 4 x 2 ½" squares, keeping them organised so there are four identical sets
swap! You'll each have four sets of 2 ½" mini charm squares!
stitch each set of mini-charms into a 12 ½" block (6 rows of 6)
play again if you like – you'll get four 12" (finished) blocks each time you swap!
After that, it's up to you... use the blocks to make a gorgeous scrappy-style quilt like the one Nicola is making here, or show off the different collections in smaller projects like cushions, table mats and runners, and bags. From each set of mini-charms you'll still have 6 squares left over to use in borders or another project.
Now we think that's a lot more fun than playing cards!