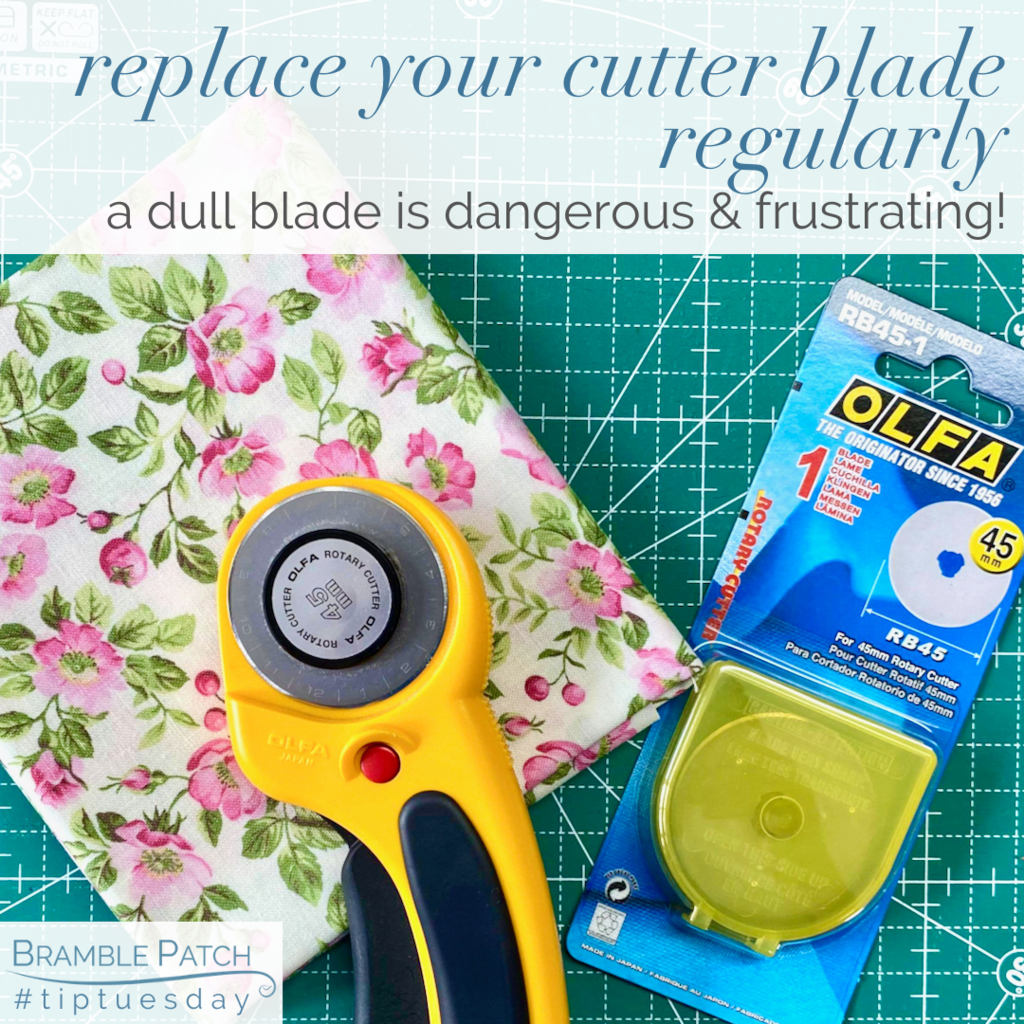 Patchwork & Quilting Tips
Replace your cutter blade regularly
Be honest now... when was the last time you changed your rotary cutter blade??
We quilters ask a lot of our rotary cutters, using them for everything from cutting strips and squaring blocks to trimming 'dogears' and quilt edges before binding. It all adds up to wear on the blade and we bet if we checked, most people would be using a less-than-sharp blade in their cutter!
Your cutter should cut through several layers without excessive pressure; if you're having to press very hard, cut more than once, or seeing fluffy edges, the blade is too dull to be accurate. Skipped threads mean there's a nick in the blade. Do yourself a favour and change the blade!
Bonus tip: when you take the cutter apart, wipe the pieces to remove dust and lay them out in order left-to-right. When you come to put it back together with the new blade, add a tiny dab (really tiny!) of sewing machine oil to the blade. Then put the pieces back right-to-left. No more wondering which piece goes on next!
(Did you know that our full range of haberdashery – including cutters and blades – is online?)
Fabric shown is from "Sakura Park" by Moda Fabrics.