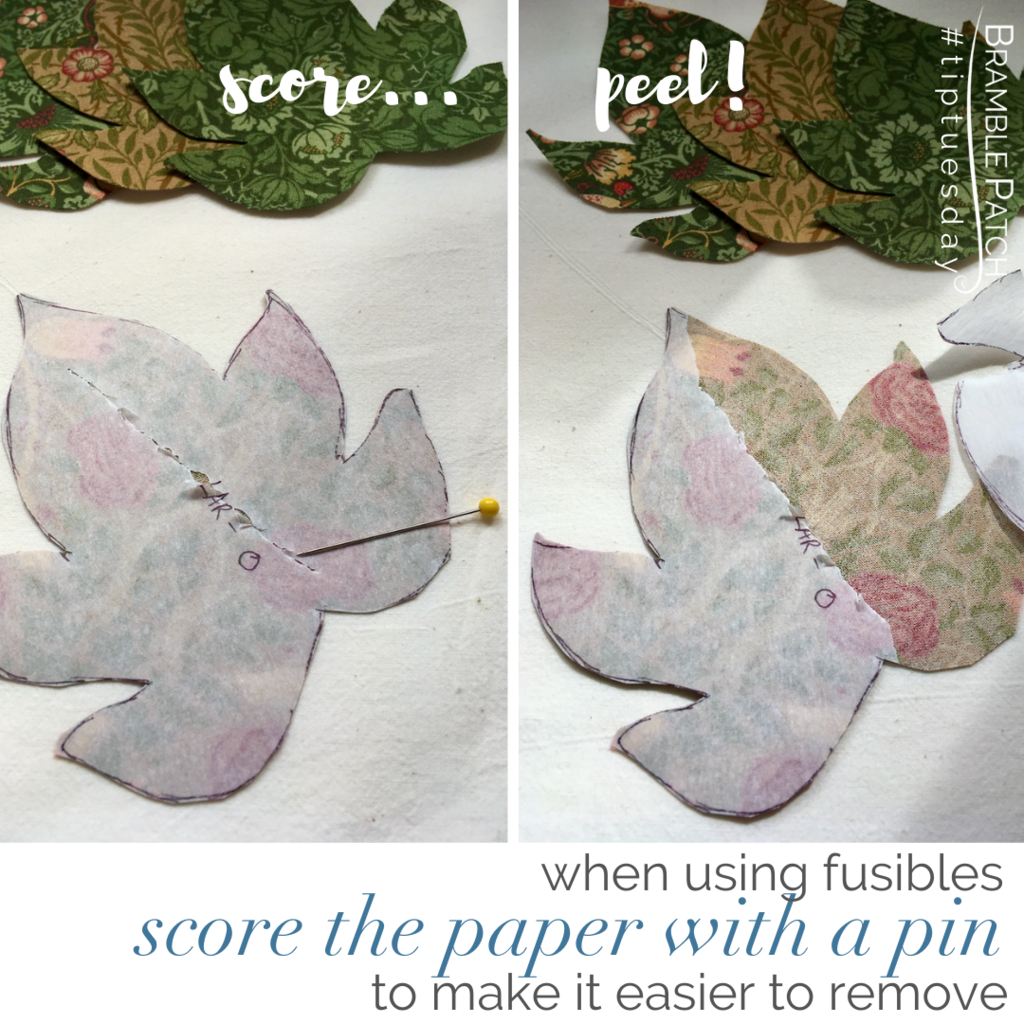 Patchwork & Quilting Tips
Score fusible web's paper backing to make it easier to remove
Today's tip is one to file under "why didn't I think of that?" because it's so simple and so useful.
If you've ever struggled to peel the paper backing off fusible web when preparing pieces for appliqué – fiddling with the edges and getting frustrated – this is the answer... just score the paper with a pin!
Now you can fold the paper back along the scored line and peel away with ease! Easy-peeler appliqué – now why didn't I think of that?
Fabrics shown are from the Moda Fabrics "Best of Morris - Fall "collection.