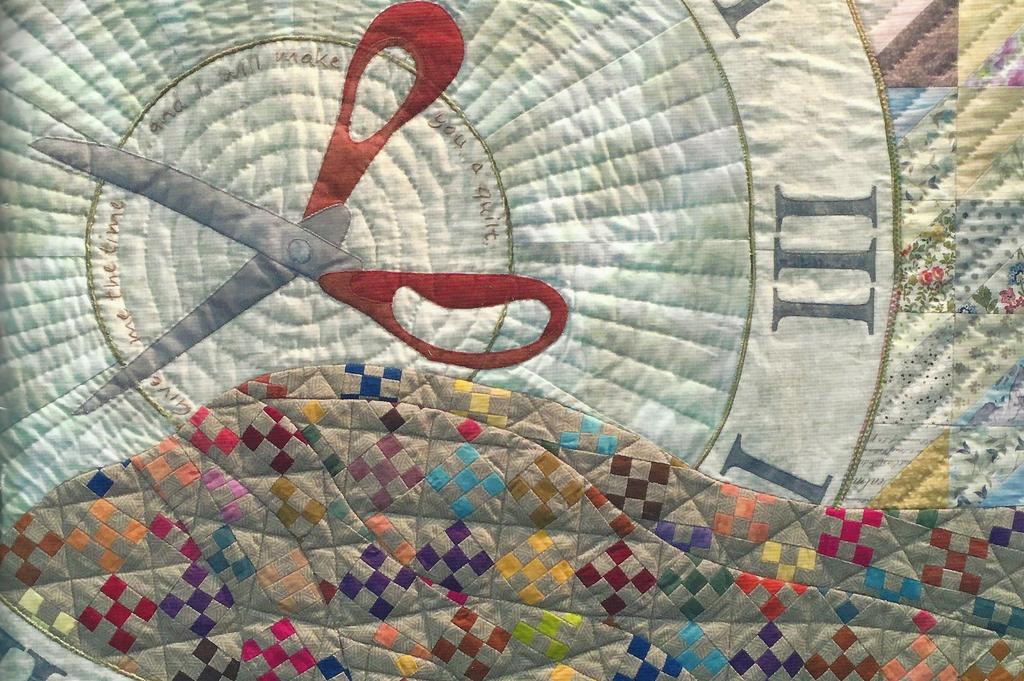 Events
Summer Showcase : The Work of Mary Mayne : 27 July – 31 August 2019
Mary Mayne is a prolific, award-winning British quilter, author and teacher who first started patchwork in the 1960s. Winner of the Quilters' Guild Challenge at the Festival of Quilts last year, Mary has taught many classes at Bramble Patch in the past, and we are delighted to be showcasing some of her outstanding quilts and wall-hangings in this exhibition.
We will also be showing challenge quilts from the Traditional Quilt Group of the Quilters' Guild of the British Isles.
The exhibition will be open daily from 10am - 4pm
Entrance fee : a donation of £2 for Alzheimer's Society.