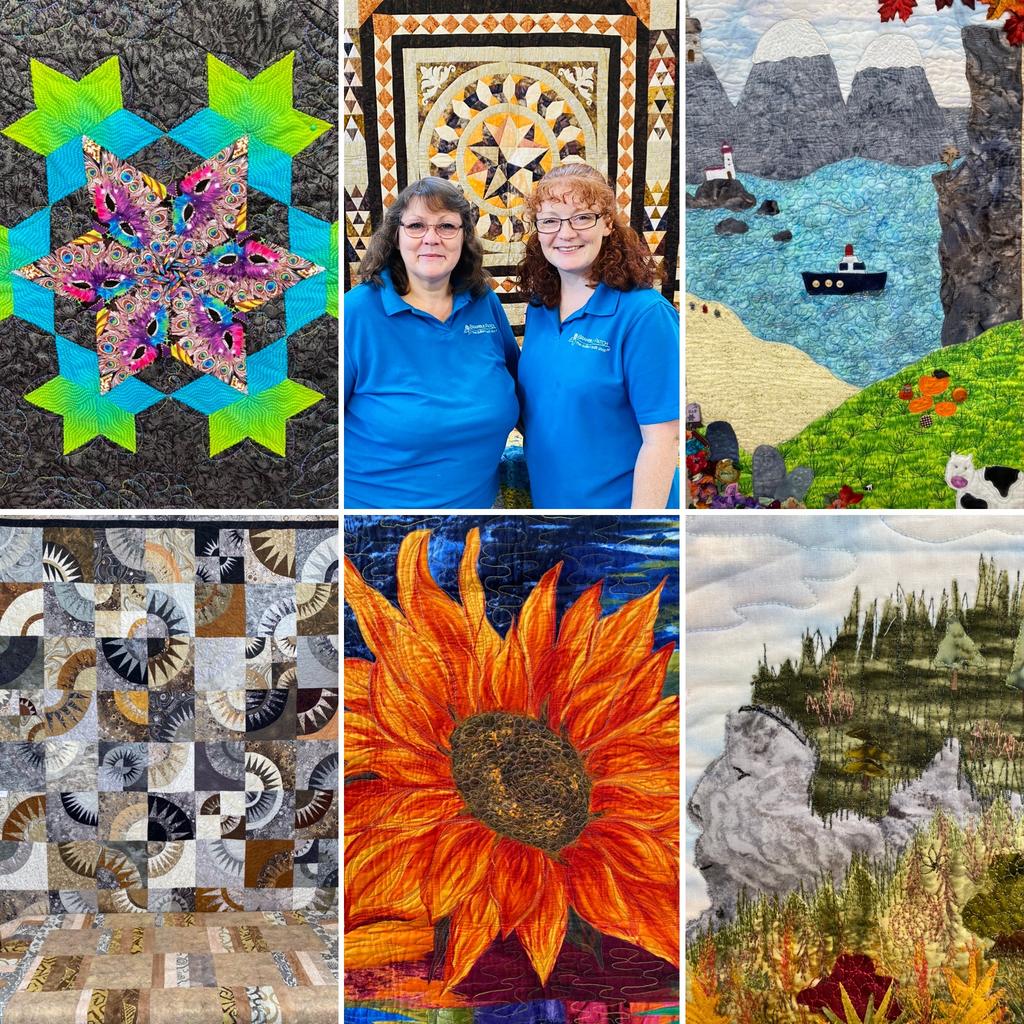 Events
Where it All Began Exhibition - Featuring Claire & Wendy Le Maistre's Work
This month we are featuring the work of our very own Claire & Wendy, between them they have over 60 years experience in patchwork, quilting and fabric art. The Exhibition is a story of their quilting journey, including a tour of New England and a inspirational tour of Venice taking in the sights of Mardi Gras. The exhibition is bright, colourful, fun and showcases the many techniques they learnt along the way.
The last day of the exhibition will be Saturday 3rd July.
**Update - Wendy & Claire's exhibition continues to delight & amaze our customers visiting us. But we know there are many who'd love to see their stunning work but can't visit us right now. SO HERE IT IS, we've videoed a tour of the exhibition and its waiting for you on our YouTube channel - just click on the link and enjoy!